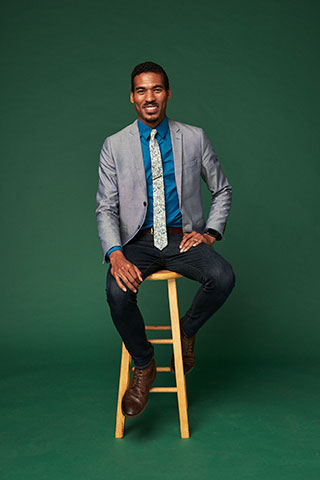 The University of Utah's Association Vice President for Student Development and Inclusion keynotes the sixth annual Diversity Conference Friday, Feb. 28, in Utah State University's Geary Event Center from 9 a.m. to 4 p.m.
Bryan Hubain Ph.D., focuses on improving the experiences and well-being of underrepresented students through challenge, support, collaboration and educational outreach to the campus community and surrounding external communities.
The conference theme is "Diversity is a Fact, Inclusion is an Act" and it is aimed to help create more inclusive environments.
"It is our duty and honor as a campus to try to build a more inclusive community," Greg Dart, USUE associate vice president, said. "The work those involved in planning this conference put in is a big step in that direction."
Cost is free to faculty, staff and students, while the community is $25 per person and includes breakfast, lunch and conference attendance. Continuing education credit in social work is available to attendees. Check in starts at 8:30 a.m.
Registration is available online at usueastern.edu/cdi/conference.