USU mishandled sexual harassment reports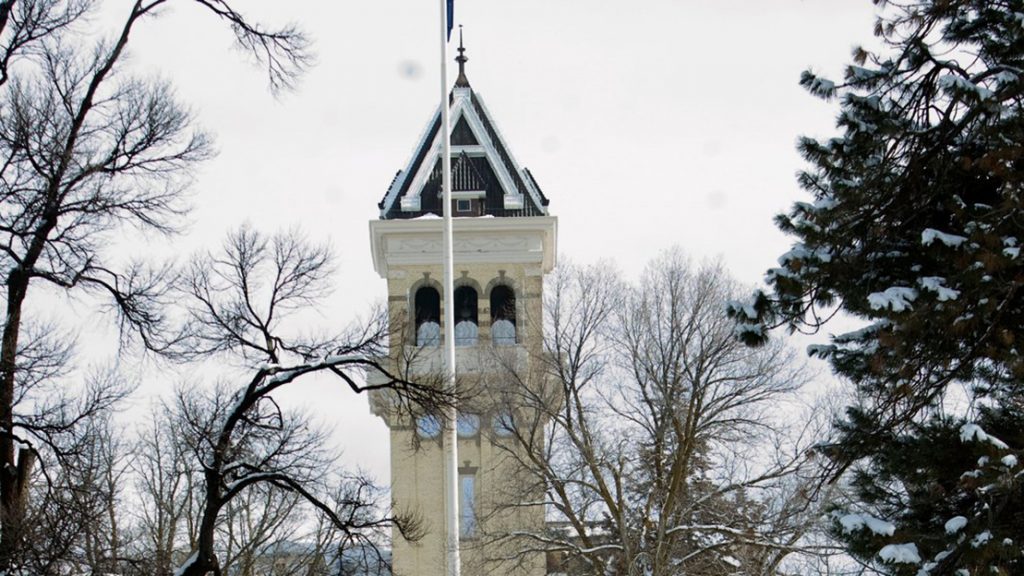 On Feb. 19, the U.S. Department of Justice and Utah State University announced a settlement to conclude a three-year DOJ Title IX compliance review into USU's handling of sexual misconduct reports between 2013 and 2017.
The investigation, which the DOJ initiated on Jan. 12, 2017, revealed USU was at fault between 2013 and 2017 for "failing to investigate and resolve sexual harassment of which it had notice, often leaving the complainant, and the larger community, vulnerable to sexual harassment."
Along with the settlement details, USU released a statement on Wednesday through the USU President's Office. USU President Noelle Cockett said USU is committed to implementing the changes specified in the settlement.
"Today, I reaffirm our commitment to ensuring that Utah State is a safe campus," Cockett said. "We will not tolerate sexual misconduct in any form, and we will remain persistent in our education and prevention programs to help students and employees understand and embrace their responsibilities."
A wake-up call
In recent years, USU has been the subject of several high-profile sexual assault cases, including former USU football player Torey Green. In 2016, the Salt Lake Tribune broke a story covering Green's sexual assaults, the failures of USU and the Logan City Police Department to investigate the allegations against Green.
Although later sentenced to 26 years to life in prison, the case and other events prompted USU administrators to conduct an internal inquiry on USU's response methods to sexual assault.
"It was a wake-up call," Cockett said. "We found shortfalls. We absolutely found shortfalls."
Under then-USU President Stan Albrecht, the university formed a sexual violence task force, of which Cockett, then serving as USU provost, acted as chair. Later that year, Cockett became USU president and continued to lead the task force.
Cockett said the USU internal inquiry and the eventual DOJ investigation all examined the same time period of 2013 to 2017. According to Cockett, USU had already identified the majority of the changes the DOJ would eventually ask USU to make.
"We all came up with the same conclusions," Cockett said. "We needed a massive overhaul. The DOJ [investigation] was not a wake-up call."
The DOJ
The Department of Justice opened its inquiry into USU in September 2017. According to the DOJ's report, USU's failure to adequately address severe instances of sexual assaults caused the directly affected students to suffer "negative academic, mental health and social consequences, including withdrawal from their classes or from the University altogether."
The report notes several incidents which occurred from 2013 to 2017, including actions the university failed to take against several football players and fraternity members during that time period.
The DOJ opening an investigation at USU was not inevitable. According to S. Daniel Carter, president of Safety Advisors for Educational Campuses, most Title IX compliance reviews are handled by the U.S. Department of Education's Office for Civil Rights, which has investigated over 400 universities through Title IX cases.
According to Carter, the DOJ only conducts infrequent reviews, which are typically broad in scope and are "for the most serious systemic instances of Title IX violations."
Likewise, Cockett said the DOJ investigates not just isolated incidents but reviews whether or not university systems are in compliance overall, while the OCR typically focuses on a single incident or victim.
Cockett said it was not clear why the DOJ got involved at USU as opposed to the OCR.
"Knowing why they were here was very intriguing to us," Cockett said, "but it intriguing to us," Cockett said, "but it fundamentally does not change in any way how we shared records, the way we had conversations or our willingness to move forward."
Terms of settlement
The settlement, which USU released on its sexual misconduct prevention webpage, outlines a series of changes USU must implement. The DOJ has given USU specific time frames to implement the changes.
The failure to do so would be highly consequential. According to Cockett, the DOJ could impose fines, hold up funding and limit federal grants, loans and other federal aid. ""I have no desire to have that be their decision," Cockett said.
Some of these changes include updating and revising the sexual misconduct policy for investigation and disciplinary actions.
Other changes are focused on education, including a mandatory in-person training for all incoming students attending a regional campus beginning in fall 2020, an annual online training for all undergraduate and graduate students and an annual in-person training for "all responsible employees" of the university as defined by Title IX.
Cockett said USU is already in the process of making many of the changes or has already made the changes specified in the settlement. "It's primarily an expansion of training programs we were already doing," Cockett said. ""We have a little bit of mixed feeling about [the annual trainings'] effectiveness, but we agreed."
The DOJ acknowledged USU's efforts to strengthen sexual assault prevention and response measures prior to and during the compliance review. Cockett said these changes do not make up for past failures on the part of the university.
"While we have done much to improve over the last three years, I know that doesn't undo the impact of our past university-wide failures," Cockett said in a university-wide email. "To those affected, I personally apologize. We should have done better. I should have done better."
Responses
According to USU spokesman Tim Vitale, the public response to the settlement has been broadly positive. Likewise, Vitale said the university is committed to transparency about USU's past failures and efforts to improve."
"We're not going to hide from the spotlight. We need to talk about this," USU spokesman Tim Vitale said. "I think that's the path forward: talking more about it."
Other responses have expressed patient optimism about the future of sexual assault responses by USU.
"I know Utah State has been working already for several years towards making changes," Carter said. "These changes in culture and systems, they don't take place overnight. They take time."
The DOJ also released a statement on the settlement.
"No student should feel unsafe because of a school's failure to address sexual violence and its devastating impacts," said DOJ Assistant Attorney General Eric Dreiband in a press release.
Along with the settlement, USU released a video of Cockett's statement on the USU sexual assault resources webpage. USU also produced a timeline detailing the events surrounding the DOJ's compliance review.
"We look forward to working with USU to implement this agreement and to ensure that students can learn in a safe and healthy environment," Dreiband said.