A message from President Noelle Cockett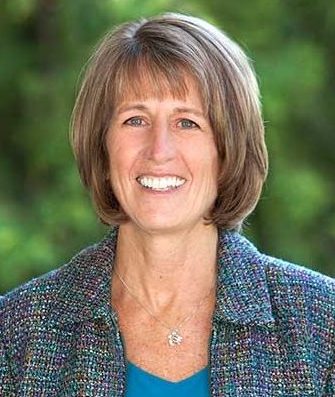 Dear USU Students, Staff and Faculty,
As you know, we are in unprecedented times that require unprecedented actions. Our priority at this time is to keep Utah State University students, staff, and faculty, as well as all of our families and communities, safe and healthy. We have had to make many decisions in a very short time period. Decisions have been altered or adapted as the situation has evolved and more changes are likely. Please frequently check for updates at www.usu.edu/COVID-19.
I regret that these rapid changes have caused anxiety. I greatly appreciate all of you for being flexible and understanding. Here are some important updates:
All University campuses and centers are currently open.
The status of specific offices and centers may change over time, and if there are reduced hours or closures (such as the Swaner EcoCenter in Summit County), we will provide that information at www.usu.edu/COVID-19.
Several options have been developed for employees who need to remain home.
Employee FAQs were sent out to all department heads and directors at noon today. These FAQs will be updated often.
Students will be able to complete Spring 2020 Semester coursework remotely.
The ability to complete courses remotely will include a variety of options, such as Canvas and other remote learning options, alternative assignments, or competency-based evaluation. Faculty will communicate directly with students on the delivery of their courses. Students should log in to Canvas to update their communication settings (email and text). Technical and clinical programs, practicums, and internships will be addressed on a case-by-case basis.
A decision about USU's commencement ceremonies will be made by April 1.
If any of USU's commencement ceremonies are cancelled, we will make alternate plans in order to celebrate the accomplishments of our graduates.
USU will prorate refunds for USU housing and meal plans.
Students living in on-campus housing may stay. Those who wish to move out of on-campus housing will receive a prorated refund based on the date they move out. Find more information, including USU Housing contacts in the student FAQs.
USU has cancelled nonessential university-related travel.
All essential travel must be approved by vice presidents or deans in consultation with Risk Management. If you have traveled out of state in the last 14 days, for either professional or personal reasons, or if you plan to travel out of state, please complete the travel registration survey.
If you have been asked to self-isolate, please register.
Those in self-isolation need to complete the self-isolation questionnaire.
USU faculty and staff are working around the clock to address issues as they come up, and we appreciate your patience. I am absolutely confident that our Aggie family will navigate through this unprecedented time.
Sincerely,
Noelle E. Cockett
President