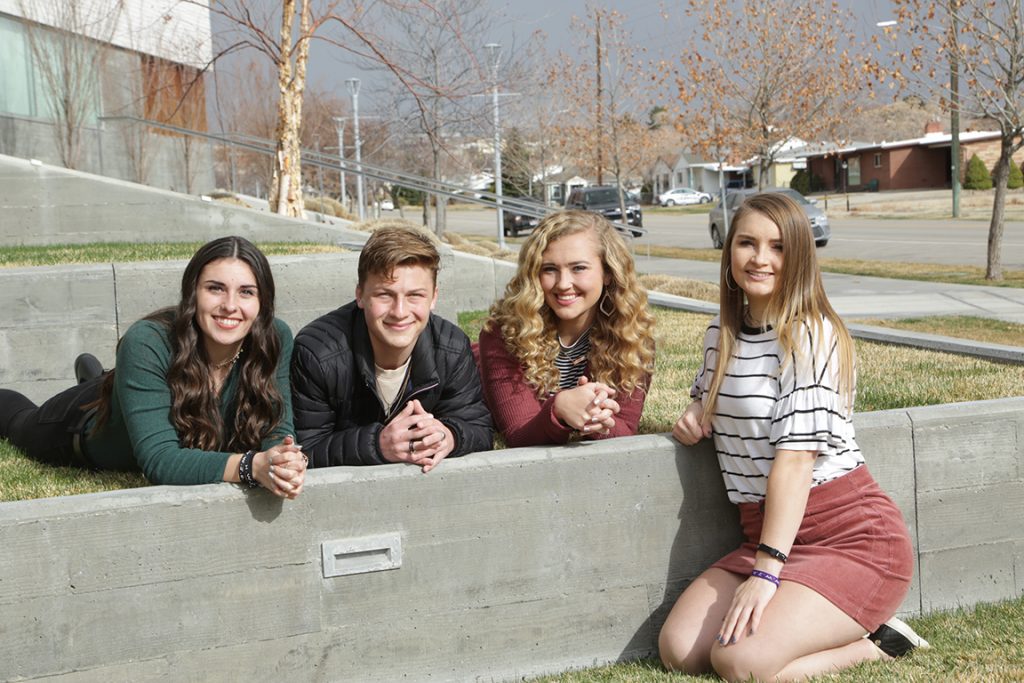 With most students choosing to spend the final-five weeks of the semester at their homes, a few brave soles emerged from campus buildings for a quick photo. Most of the students said it was easier to study for classes on campus because of the solitude, internet and lack of distraction.
All classes were moved to online effective March 18.
Writing center moved to online
The good news is the USUE Writing Center is up and running online. With limited access that students may have to faculty when they need help, either because they have moved away from campus or because of social isolation, they may need the writing center tutors more than ever.
"I want students to know that writing support is still available to them and easy to access. Please encourage your students to turn to the writing center tutors when they feel they need some support and help. Here are the directions about how to access the tutors. You may want to copy this onto your Canvas page if you feel it is appropriate," Michaelann Nelson, Ph.D., said.
"The USUE Writing Center is still here to support your writing projects for any class from the comfort of your own space, wherever you are," she said. The USUE Writing Center has gone online for the remainder of the semester. To access the Eastern Writing Center tutors, Samantha Bradley and Beth Icard, go to: www.usu.edu/asp/tutoring/statewide-campuses
Click on "One-on-One Tutoring" and "Writing" and you will be directed to Samantha and Beth's available appointments. Follow the prompts to book your appointment. Appointments will be held via WebEx, and you will be sent a link to click on for your meeting after you make your appointment. Appointments MUST be made at least 24 hours in advance, Nelson said.
International students remain on campus
The international students remain on campus because of the inability to get flights to their home countries.
Library and cafeteria open limited hours
The cafeteria has posted limited hours and the library is still open. The BDAC and testing center are closed until further notice. Graduation at all public institutions of higher education in Utah has be cancelled.