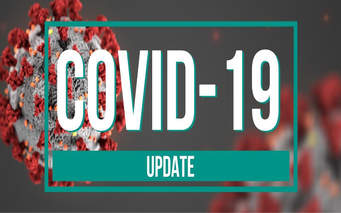 Take precautions to stop spread of COVID-19
In light of the recent increase in cases of COVID-19 across the state, I want to reach out to you directly about taking extra precautions in your weekend plans.

In general, the more people you interact with, the longer the interaction, and the closer you are, the higher the risk of COVID-19 spread.
Remember, some people who have COVID-19 don't have symptoms, but still may be infectious. These people may spread the virus to friends, coworkers, family members, and others who are at a higher risk for complications.

LOWER YOUR RISK

– Maintain 6 feet of space from others.
– Gather outside.
– Make sure everyone in your group wears a mask, even outside.

STAY HOME WHEN YOU HAVE SYMPTOMS

If you have symptoms of any kind, even mild ones, you should stay home and monitor your health. Do not come to campus or socialize with friends. If you have COVID-19 symptoms, you should get tested. Learn more at www.usu.edu/covid-19/if-you-are-sick/.

WHEN TO SUBMIT A COVID-19 QUESTIONNAIRE

Fill out the COVID-19 Questionnaire at www.usu.edu/covid-19/questionnaire if you:

– Have been asked to quarantine or isolate by a local health official
– Are ill with COVID-19 symptoms
– Are waiting for COVID-19 test results
– Have received a positive COVID-19 test result
– Had close contact with an individual who has a confirmed or suspected case of COVID-19

When an individual submits the questionnaire, it activates USU's case containment team and the COVID CARE Team to help students with academic accommodations and other support services. Learn more at www.usu.edu/covid-19/if-you-are-sick/case-containment.