Wakanda Forever: a look at Chadwick Boseman's career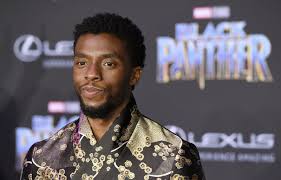 Chadwick Boseman was an american actor and media icon.
Boseman was born and raised in Anderson, South Carolina. He went to T.L. Hanna High School and graduated in 1995. During his younger years, he spent time both acting in and writing plays for his high school.
After graduating high school, Boseman attended Howard University. He studied film and took a particular interest in film production and directing. Eventually he graduated with a Bachelor of Fine Arts degree with an emphasis in directing. Unbeknownst to him at the time, Denzel Washington paid a scholarship fund that allowed Boseman to finish his education.
After graduating, Boseman moved to Brooklyn, New York to teach drama courses at the Schomburg Center for Research in Black Cuĺture. He spent 7 years in that position before deciding to pursue his dream of acting and directing in 2008.
Boseman rose to mainstream prominence in the 2013 film "42." He portrayed baseball pioneer Jackie Robinson. The film was a success and led Bosman toward super stardom.
He would go on to portray other black icons like James Brown and, in his most famous role to date, King T'Challa. T'Challa is more commonly known as Marvels Black Panther.
Boseman portrayed the King of Wakanda a total of four times before tragedy struck.
On August 28, 2020, Boseman passed away after a four year battle with stage four colon cancer. Boseman was preparing to suit up for "Black Panther 2" just weeks after his passing.
The world will mourn the loss of Boseman for a long time. He provided people of color with truthful, honest and powerful representation in mainstream media. The phrase "Wakanda Forever" will resonate with audiences for years to come.
Rest In Peace Chadwick Aaron Boseman
1976 – 2020