COVID-19 in the Navajo Nation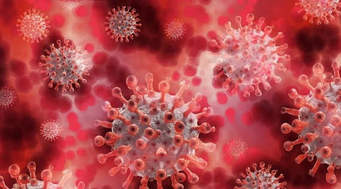 As recently as Sept. 8, the Navajo Nation reports its pandemic response to COVID-19. The pandemic response is seen as an amazing achievement. Since March 2020, continuous tragic events unfolded around the world. The COVID-19 pandemic changed everything around the world.
The Navajo nation is 27,413 square miles with a population of 173,667 on the reservations. The Navajo nation has approximately 10,000 positive cases. 97,655 tests have been conducted as of the eighth. 7,179 cases are considered recovered from the virus with a death toll of roughly 530.
The Navajo nation was considered one of the hardest hit parts of the United States. In mid-May, they had the highest infection rate. With only 13 critical care facilities, the reservations were overwhelmed and on hard-lockdown. This caused many of the Navajo people's medical needs to be put on hold.
The Indigenous communities across the nation are more susceptible to coronavirus due to the ways the disease spreads and the chronic conditions like diabetes, coronary heart diseases, various types of cancer, high blood pressure and obesity.
On top of the pandemic, the racist comments on Facebook put many Navajos in fear of violence and prejudice from Anglo-Americans. The comments were calling them savages, infection-spreading redskins. Even going as far as threatening Navajos that travel to border-towns to get supplies. In America, things like this are rarely brought to light. It shows the dark side and history of the United States.
In order to avoid the spread of the virus, the Navajo nation set a curfew within the borders and the placement of a 57-hour curfew on the weekends, starting in early June and ending in mid-August. The curfews started at 8 p.m. on Fridays and lasted until Mondays at 5 a.m., which was tough for people who work on the weekends.
The daily curfew was at the same time as the weekend curfews. After the numbers slowed down, the 57-weekend curfews were trimmed to a 32-hour curfew. The new restrictions started on Saturdays at 9 p.m. and ended Mondays at 5 a.m., with a daily curfew of 9 p.m. to 5 a.m.
The Navajo Nation president said, "This virus didn't take us down and we overcame it and we can continue to overcome it." This is the will and spirit of the Navajo people and the other tribes that are adhering to the public health recommendation set in place.