Ray Jones: simply inspiring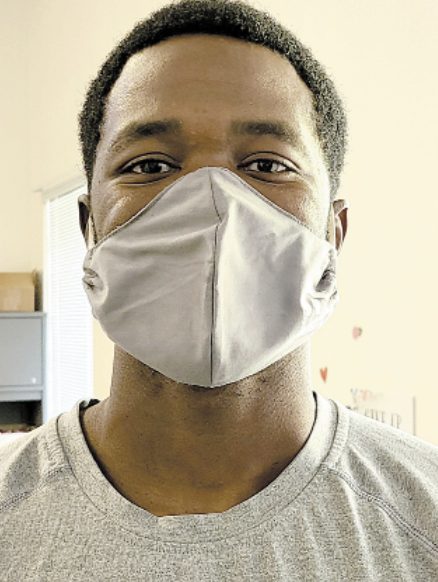 Ray Jones (Ray Ray) is an amazing person; if you ever get the chance to meet him, listen to his stories and his wisdom, it could change your life.
Jones is the youngest of three siblings; his brother is the eldest then his sister. His siblings were the inspiration to him playing sports while growing up. He watching them play softball and baseball and when his sister started showing "heavy" interest in playing basketball, Jones stopped playing little league baseball and followed his sister into basketball. He has been hooked ever since on the sport.
Born March 7, 1990, in Little Rock, Ark., he attended Hall High School, a 6-A school during his senior year. His team won the state championship, leading him to a basketball scholarship at Connors State College in Warner, Okla. He got a lot of offers from recruiters, but the offers were just not what he was looking for.
After junior college, he played ball at Southern Utah University in Cedar City. After graduation, he signed a contract to play basketball in Slovakia where he tore one of his Achilles' heels in the first game. After it healed, he went to Germany to play for a full season, and then back to Slovakia where he won the MVP that season.
When the season was over, he came back to America to train and return to Slovakia. After only playing half the season in Slovakia, he tore his other Achilles' heel. He didn't go back after he was all healed, using a quote from his dad called basketball mortality, "we all have an expiration date,"
Jones was thinking about what his dad had said and knew he was tired and drained, so he asked himself, "what is my calling in life, what can I give?" That's when he knew, "he loved people and believes that everyone has a story no matter who you are or where you come from we all have a gift in us".
He was thinking about who influenced him to be the person he is today and all of his teachers, counselors and coaches he has had throughout his life. He decided to become a coach to inspire kids.
He called one of his coaches from college, Nick Robinson in Cedar City, and asked for a chance to become an assistant coach. Robinson was game for the idea and Jones was on his way to get a Grad Assistantship and experience as an assistant coach.
While coaching at SUU, an assistant coach came up to him asking if he wanted a job in Price, Utah, to be the assistant coach at USU Eastern. He applied and was hired at Eastern and stayed for three years.
Jones is a true entrepreneur, he saw talented players who didn't know basic basketball fundamentals and thought to himself that if these kids knew the fundamentals, they would have the opportunity to attend bigger schools and get recruited to the big leagues.
Knowing this, Jones left USU Eastern to teach basketball, baseball and track at Pinnacle Canyon High School in Price to give future generations a chance at the big leagues. If he can give each athlete a chance at greatness and teach them the fundamentals, he will do what it takes to give them that opportunity.
He said, "My daddy raised me and my siblings to blossom where we are and if the good Lord tells us to go somewhere else, we go and be the light to make someone smile."
His daily mantra is, "The highest human act is to inspire."