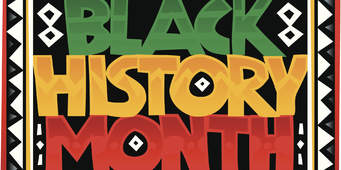 Historian and scholar Carter G. Woodson chose Feb. 7 for the first celebration of Negro History Week in 1926. He did this because the birthdays of Abraham Lincoln and Frederick Douglass, two Americans who shaped African-American history in the United States, February and 12 and 14, respectfully.
President Gerald Ford officially recognized February as Black History Month in 1976.
Along with the U.S., Brazil, Canada, Colombia, Ireland, the Netherlands and the United Kingdom have annual celebrations that commemorate Black history.
Every year, The Eagle, celebrates the annual monthlong celebration each February  that marks the achievement of the African-American community and recognizes their central role in U.S. history. The Eagle pages recited many avenues centering around Black History Month each February throughout the decades. Its staff has won many awards for its design and content each year on these pages. 
However, this year, the editors chose to feature Black entertainers who are or have shaped our lives in America. Check out the Black History document on page 5 of this week's Eagle.