No new COVID cases on USU Eastern campus the past two weeks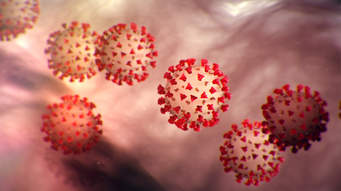 Students are amidst one of the strangest times in history. Classes are mostly online, many events are held over virtual conferencing sites and social gatherings are limited. All of these are a result of the COVID-19 pandemic.
How is the pandemic affecting spring semester for students at Utah State University Eastern? The campus is still being affected in many ways. Fall sports were halted to spring semester. They have started with limited seating and virtual event coverage. Hallmark events like Lite Bright, True Eagle and the Foam Dance were canceled or changed. Some students were quarantined in their dorm rooms for two weeks from exposure to coronavirus.
Students who were exposed or shown symptoms related to COVID-19 are asked to fill out a questionnaire and self isolate for the 14-day incubation period of the virus regardless of a negative test result.
The virus presents itself differently in each person. If a test is taken prematurely, it may produce a negative result even if the student is infected. That 14-day self isolation allows university officials to ensure there isn't an outbreak on campus.
According to the USU Eastern officials, four cases have been reported on the Eastern campus so far this semester. Hundreds of students have been tested to stop the spread of COVID-19; many living in campus housing. Students with in-person classes were also asked to complete entry testing.
Along with case monitoring, waste water testing is being used twice a week to monitor traces of the virus. This form of testing can detect the virus up to six days before the infected individual begins to exhibit symptoms.
The students who are asked to self isolate are asked to enroll in the food-delivery program. Enrolled students receive meals daily to their dorm. Dining service employees and residence life assistants can be seen preparing and delivering these meals multiple times a day. These meals are provided free to students, regardless of meal plan allowances.
Students are encouraged to reach out to counseling and mental health services during this time. The pandemic can cause stress and mental strain for students. These services are offered free to students and are available online at aggiewellness.usu.edu/