Teaching in Eastern's geologically diverse landscape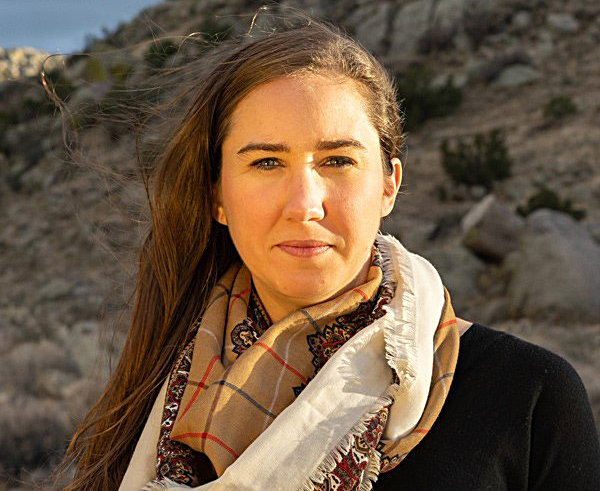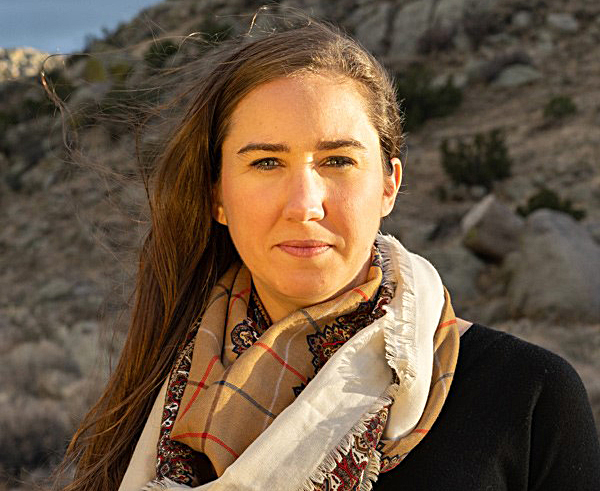 Erosion and climate patterns throughout Utah's natural history created a playground for geologists. To teach geology in Utah is an opportunity most geologists would not pass. Evelyn Gannaway Dalton, assistant professor in the department of geosciences, joined the Utah State University Eastern faculty fall semester where she specializes in sedimentology, stratigraphy and tectonics. She is excited to be teaching her passion in this geologically diverse landscape.
Gannaway Dalton grew up near Memphis, Tennessee and comes from a family of five children. Her family spent their vacation time camping in the Great Smoky Mountains. It was here that she fell in love with nature. She knew she wanted a career which fostered a connection to the natural world. Her older sister was a natural resources major and gave Gannaway Dalton her first rock and mineral kit.
When she first attended the University of the South in Sewanee, Tennessee, Gannaway Dalton was an English major. During a pre-requisite geology class, she had the opportunity to explore the vast university lands. She explored her surroundings in detail and in the process, fell in love with geology. She was inspired by the long-term history of the land she was standing on. She thought about the complex changes that happened over the eons and was amazed that the rocks provided a record that scientists could read.
After graduating, she attended the University of Texas at El Paso for her master's and Ph.D. degrees. In 2019, she briefly taught at Sewanee and was a visiting professor at New Mexico State University for one year.
She was excited about the opportunity to come to Utah State University Eastern. This is a unique location to teach geology from right outside the university's door. "It's a luxury!" she said.
Geologists come from all over the world to study the Bookcliff Mountains. Both Cache Valley and the Bookcliffs are places where foundational concepts from geology came from.
As a professor, she wants to help students learn first-hand from nature: to see everything up close, to witness the story of the land and to draw their own conclusions. "The experiential part is so important—for all fields, not just geology," she said.
The COVID-19 pandemic created a uniquely challenging experience for her first year of teaching at Eastern. She says she feels somewhat robbed from the personal interactions with students that fuel her. At the end of fall semester, several students sent her messages, thanking her for her work and efforts to create a high-quality learning environment despite the challenges.
One of her favorite parts about being a professor is helping students who have lived in Utah their entire lives to really see and begin to understand the geological significance of the area. "The vast majority of students' reflective essays say, 'I've lived in Utah my whole life and I had no idea…' If I can teach them a little bit about this place, maybe they'll share it with their family and friends. Maybe I can help others understand how significant and unique this place is," she said.
She is looking forward to teaching in-person classes again. "I will be glad when I can get the students back out." She is excited to once again experience the connection with students and to the natural world in an educational setting.
Her favorite area of Utah is the Paradox Basin. This is an ancestral basin formed in Southeastern Utah. Its linear valleys were created by salt formations that dissolved 300 million years ago. It's also exciting to her to be able to study the Great Salt Lake. Even though it is tiny by comparison, it's one of the only modern examples of the process of the land being formed by salt.
Her husband is a Spanish teacher and a fiber artist. They both appreciate the art scene in Helper and can't wait for the Gallery Stroll down Helper Main Street to begin again.
They have two dogs; Poncho, a Basset/Blue Tick hound mix came with them from El Paso, Texas, and recently adopted Archie, a Border Collie mix, from Underdog Animal Rescue in Moab. An avid runner, she is teaching Archie to accompany her on runs.
She also loves skiing and went on her first cross-country ski trip a few weeks ago.
Above all, she loves spending time in nature. "It's where I feel most calm, where my anxieties are quelled. When I need to clear my head, that's where I go," she said.
Gannaway Dalton wants everyone to remember and appreciate how unique Utah is. "We tend to forget that geology is applicable to our everyday lives," she said. She feels privileged that she had the opportunities to follow her dreams and work in a field she has found value and fulfillment.