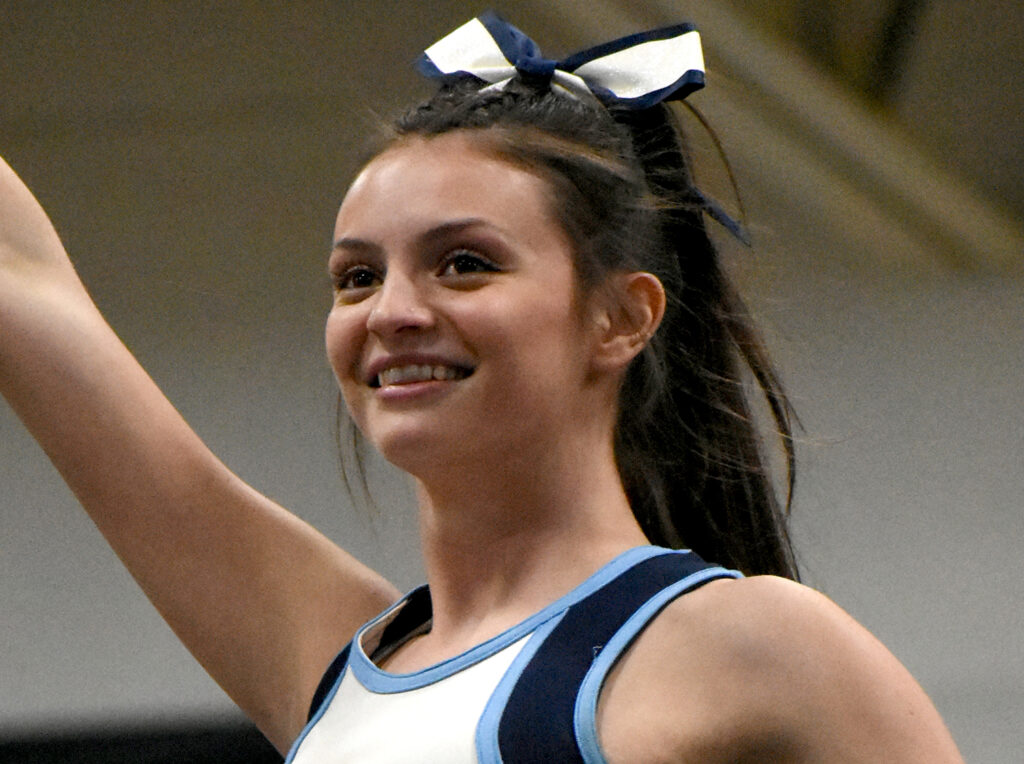 Utah State University Eastern cheer team finished the year with their end of year showcase on April 15. The team received a lot of support with the bleachers filled in the gym.
Helper Rush, Mont Harmon Middle School and USU Eastern dance team were guest performers during the showcase
The cheer team showcased eight routines. The finale was their COVID-19 Routine. Captain Grace Callister shared the story behind the routine, "I remember the exact day they sent us home last year. I remember being so mad at everyone. We got to come back [this year], but we kept getting quarantined and practices were constantly getting cancelled. Our team motto this year was 'you never know when the last time will be the last time'. That is what this routine means to us. I am proud of everyone for pushing through this year."
Callister and Brooklynn Flamm shared, "We would like to say thank you to all the members of this team. You guys put in your best work and left your hearts on this floor. We loved being on this team. We are so proud of your hard work."
Coach Kelley Bradley added, "I am so proud of this team for it's performance and the way they represented themselves and this program. It was amazing to watch. I am truly honored to be their coach."
Members for the 2021-'22 cheer team will be selected on May 7 and 8. Tryouts will be held in the BDAC gym with the time TBA. For more information on tryouts visit www.usueasternathletics.com.