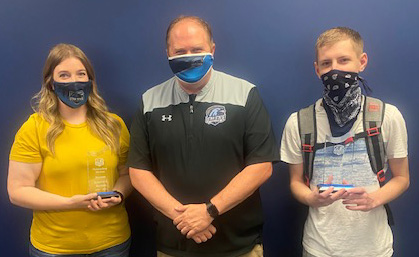 Utah State Eastern's Jaysa Esplin, Jacqueline K. Blackham, Cameron Grant and Curtis Sheets competed April 5, 2021, virtually in the State Future Business Leaders of America (PBL).
Sheets placed first in both accounting principles and personal finance in the state of Utah.
Blackham placed second in organizational behavior and fourth place in information management. Both qualified to compete at nationals. The PBL organization is under the direction of Henning Olsen.