Five Eagles place at College Nationals Rodeo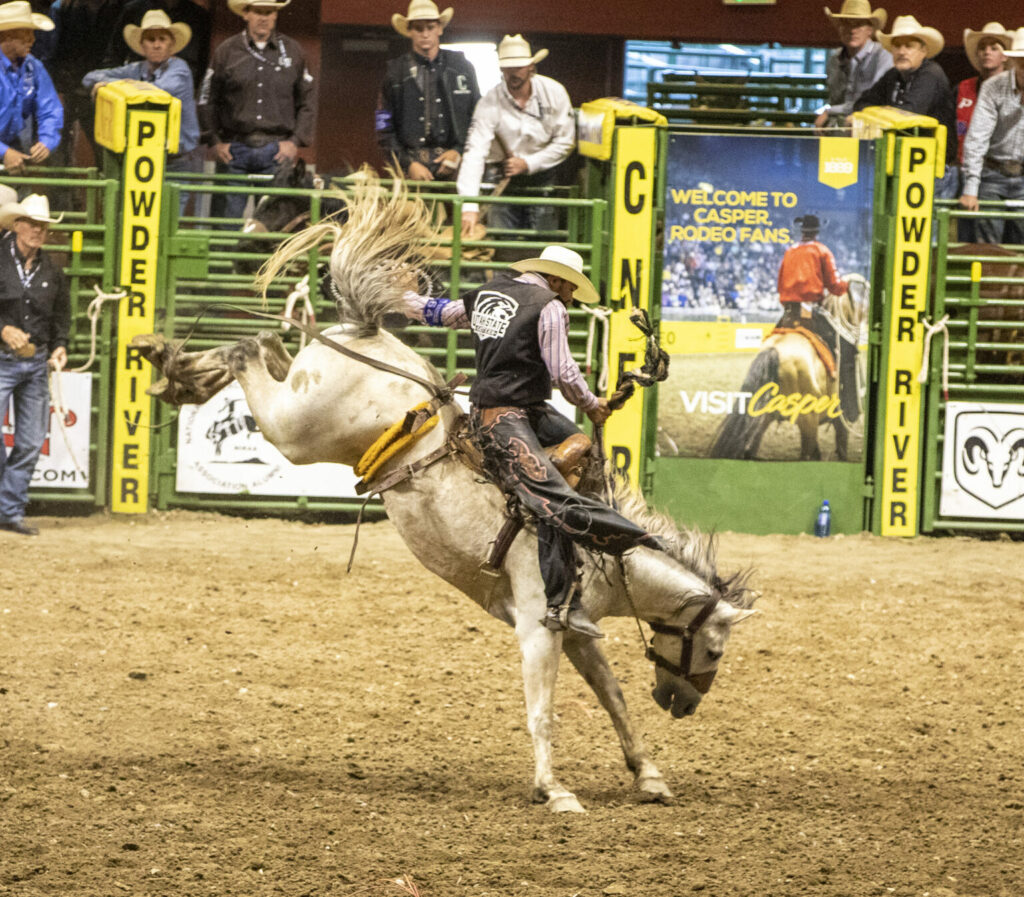 Two third places, a sixth place and an eighth finish were earned by Utah State Eastern's rodeo team members at the College National Finals Rodeo in Cheyenne, Wyoming, June 19.
Saddle bronc riders Clayson Hutchings (Springville, Utah) won third place overall while Scott Lauaki (Springville, Utah) placed sixth with solid rides, each riding all four of their broncs.
The team-roping team of Jace Hanks (Spanish Fork, Utah; header, Utah Valley University) who joined Kale Lamb (Fairview, Utah; healer, USUE) were sixth going into the finals and ended the night in eighth overall, after missing the head on the final night.
Sitting four points out of the lead before the final night, Austin Allred (Cleveland, Utah) placed third at nationals and is the bull riding region champion for USU Eastern. Battling bulls that are often featured on the pro- rodeo circuit, he rode for a 75.0 earlier in the week, good enough for second in the round, was one of only four cowboys to ride two out of four bulls. He was sitting at four points out of the lead before the final night, before being bucked off to end his weekend.