Tough weekend, tougher result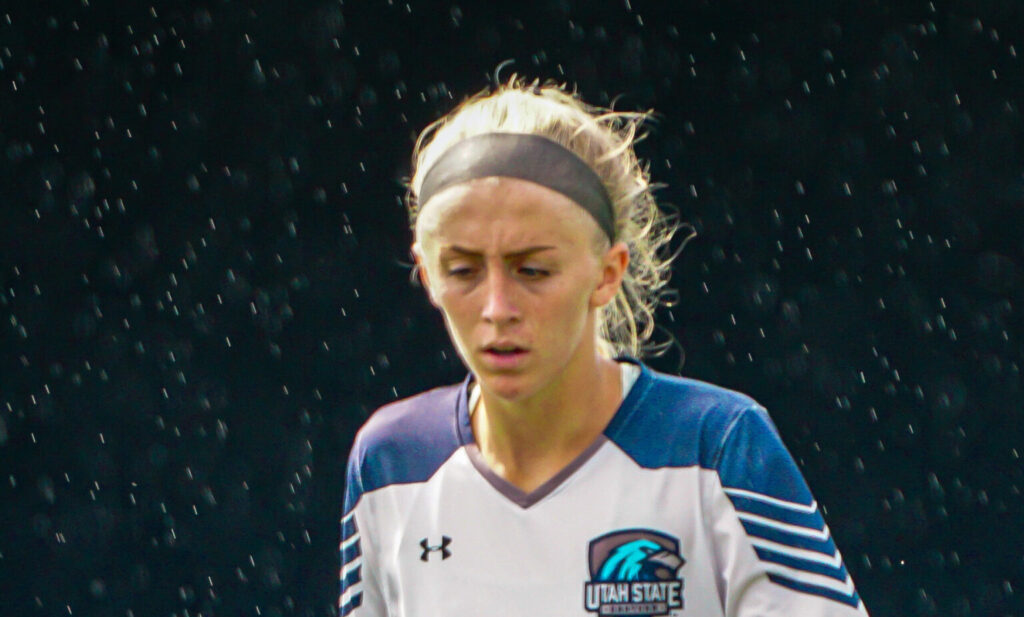 For more information on soccer, including the schedule, roster and record. Visit the USU Eastern athletics web page. Also check the team's social media.
The 18th ranked Eagles soccer team ventured to Herriman, Utah, last Thursday to play the No. 3 Bruins of Salt Lake Community College.
The Bruins got off to a strong start, scoring three goals in the first 20 minutes to defeat Utah State Eastern 4-0.
Saturday, with a week to recover, the Eagles crushed the Spartans of Colorado Northwestern Community College 8-1 on USEU's home pitch. Sophomore Kallie James scored 2 goals in the first 3 minutes.
The second half was successful despite a long lightning delay. Sophomore Maranda Hales scored three goals.
In the game a week ago against Salt Lake Community College, the Eagles spent the first half endlessly chasing the ball and found relief when the halftime whistle blew. They needed a mental switch and found it. They came into the second half looking like a different team. The Eagles fought both offensively and defensively to keep the ball and stop the Bruins' attack.
After a successful 42 minutes of evenly matched soccer, fatigue set in. Salt Lake was able to score a last goal with three minutes left.
Although it was not the Eagles' best showing, the second half gave them hope for a rematch with the Bruins next month.
After the tough loss, the Eagles traveled to Ephraim, Utah, to take on the second-ranked Snow College Badgers. The Eagles had to quickly reset and rebound for what they knew was going to be another tough battle.
The Eagle's intensity was amplified coming into the game against Snow. The women started with more energy and played with more fire than in their previous game. However, the Badgers were able to put 2 in before the half making the score 2-0.
Starting the second half down by two left the Eagles with a big gap to close. Although they fought hard, they were not able to get back into the game. The Badgers ended up scoring 1 more on them, sealing the game at 3-0.
After a week of recovery, the Eagles suited up again on Saturday, September 18. The Spartans of Colorado Northwestern Community College traveled to Price to take on the Eagles on their home pitch.
The women started off stronger than ever, with sophomore Kallie James scoring 2 goals in the first 3 minutes. However, they didn't stop there. By halftime the eagles were up 3-1.
The second half was just as successful as the first half. Although some nearby lightning put the game on a seemingly endless lightning delay, the Eagles were still able to finish the game out on top. The Eagles finished with a score of 8-1—sophomore Maranda Hales scored an astounding 3 goals.
The Eagles' next game will be September 23, at Redlands California against Community Christian College.