BYU caps off big week with victory in famed "Holy War"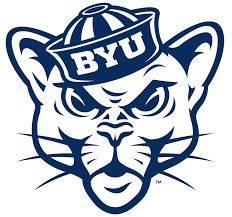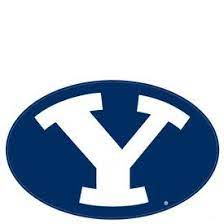 A decade ago, one decision changed the entire landscape of college football in the state of Utah. In 2011, the University of Utah left the Mountain West Conference and joined the newly made Pac-12 Conference. Colorado University also accepted a PAC-12 invitation, leaving Brigham Young all but orphaned.
BYU's decision to become an independent football team was met with much ridicule and criticism because it no longer played in a sanctioned conference and scheduled mostly lower level college teams.
What do the BYU football players think of the past week?
Rumors that BYU might be invited to the Big 12 Confer- ence, one of the best-known athletic conferences in the nation, began in 2016. The Big 12 said it was not looking to expand and turned BYU down. This would all be changed June 30, 2021, when the University of Texas and the University of
BYU will face-off against the Arizona State Sun Devils Sept. 18, and it is all business for the Cougars.
Oklahoma declared that they would leave the Big 12 in favor of the Southeastern Conference (SEC). BYU would immediately jump on this new development and accepted an invitation to join the Big 12 on Sept. 10, 2021.
the "Holy War" since Nov. 28, 2009. It ended what has been named a perfect week at BYU.
On the BYU campus, only excitement and joy can be found amongst the students. "It's honestly been really energetic and positive," says freshman offensive lineman Ryan Gunn about the Big 12 invitation. "I think people are really excited to have joined a conference."
"Amongst the fans, it seems like everyone is still talk- ing about the game and then storming the field," Gunn said. "Everyone was super hype."
This would be only the beginning of extreme joy and excite- ment in Provo. The team had waited 4,305 days, 12 seasons — or 10 games against the Utes. Sept. 11, 2021, marked a day that Cougar fans had waited a very long time for. The time between wins for the BYU Cougars against the University of Utah Utes is no longer a topic of discussion in the city of Provo. By a score of 26-17, BYU was finally victorious against their in-state rivals.
Provo City, known for a heavy presence of members of the LDS church, is usually quiet once the clock crosses midnight into Sunday morning. The early morning of Sept. 12 may have been an exception to those normal standards.
Sept. 11 marked the first BYU win in the game dubbed
While BYU has had quiet moments since their National Championship in 1984, the Cougars, and their fans, will re- member this week, the "perfect week" for generations to come.