Legacy Dinner at USU Eastern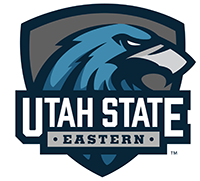 Four people will be honored for their service to Utah State University Eastern at the annual legacy dinner Friday.
John and Jeri Houston will receive the 2021 Giving Heart Award; Brandon Bradford the 2021 Community Service Award; and Terry Johnson the 2021 Upon Their Shoulders Award.
The reception begins at 5:30 p.m., followed by the main program at 6 p.m. at the Jennifer Leavitt Student Center.
John Houston launched Intermountain Electronics in 1985. With the help of his wife, Jeri, the business grew to become a provider of power equipment, manufacturing and technological support. It has more than 300 employees and revenue continues to grow at more than 20 percent each year.
He is a native of Price, graduating Carbon High School in 1971.
Jeri Houston, senior vice president of Intermountain Electronics, also graduated Carbon High and Utah Valley University. Their son, Bobby, graduated College of Eastern Utah and received an electrical engineering degree from Arizona State. He is an intricate part of the business.
Bradford has worked at the Southeast Utah Health Department for 16 years. He and his wife Melody have six children, so Brandon, when he wasn't finding out what restaurants to avoid, has spent much of his time coaching soccer teams and serving his church.
Johnson, once a mediocre student, graduated valedictorian from College of Eastern Utah, then was valedictorian again with a business degree in one year from Southern Utah State College. He's been a tireless recruiter of students to USUE.