Peter Breinholt brings holiday cheer to USUE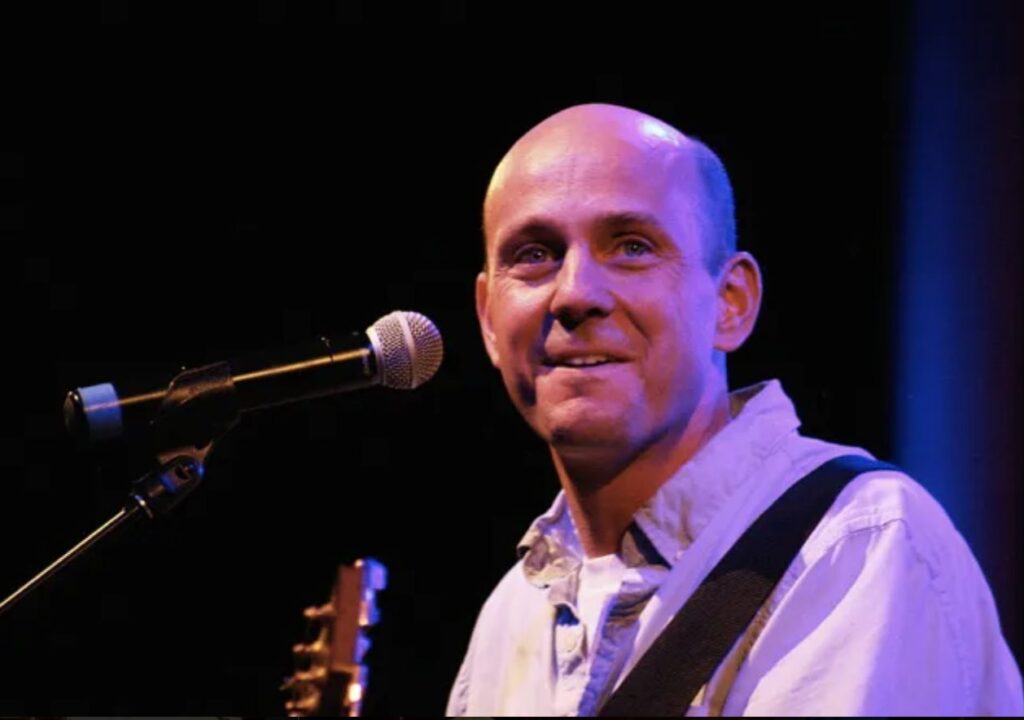 Peter Breinholt brings his holiday concert to Geary Center on December 3 at 7 p.m. It will be the last USUE performance of 2021. He follows concerts by the Benson Sisters and Sympholynn.
He says his group will perform "'Bring A Torch, Jeannette Isabella' because it's heart, feels like a folk song and it suits our style."
They will also perform "Wake Up, Little Child," a song Breinholt wrote. "It's about an experience I had as a boy waking up in the middle of the night and seeing that it had snowed outside. The whole scene was peaceful and quiet — no tracks in the snow yet. I just like that image."
"Silent Night" will be the finale and will involve an audience sing along. "It was originally written on guitar and we envision the first performance of it being something like the way we do it."
Breinholt, 52, was a student at the University of Utah three decsdes ago when his homemade tape spread by word-of-mouth to become a classic on college campuses. In effect, he went viral before the internet was a mainstay and, in 2000, he testified at a congressional hearing on digital file sharing. Shawn Fanning, founder of Napster, used a Breinholt recording to demonstrate to the committee how peer-to-peer technology works.
More recently he wrote and performed six songs for the 2007 movie, "Everybody Wants to Be Italian," a story about a relationship between a blue collar worker and a veterinarian in Boston.
"The last time I saw it I was in a hotel room and it was being played on one of the channels,". Breinholt says. "I saw just a bit of it then. The movie didn't do very well and got an abysmal score on Rotten Tomatoes. I'm proud of my songs and we play them live still. I would jump at the chance to write more songs for a movie."
General public tickets are $20 at the door, $14 presale and $18 online.