University of Utah to retire No. 22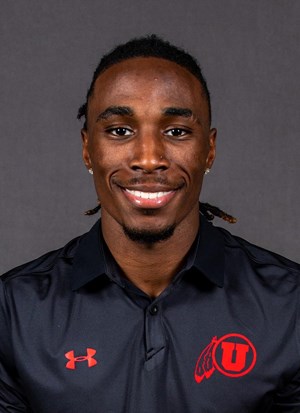 Coping with the loss of a loved one will always be difficult, no matter the circumstances. For West Mesquite (Texas) High School and the University of Utah, loss is all too familiar.
Aaron Lowe and Ty Jordan were more than football players, they were best friends. On Dec. 26, 2020, the world of college football was shaken to its core. Ty Jordan was pronounced dead at the age of 19. Officers had responded to a call of shots fired and Jordan was found at the scene with a gunshot wound.
The University of Utah was stricken with grief.
Jordan had just been named the Pac-12 Offensive Freshman of the Year. He was one of the brightest stars to come from the COVID-shortened season. The Utes depended on him for offensive production.
In the months following his tragic death, the Utes football team set up a scholarship in memory of Jordan, named the Ty Jordan Memorial Scholarship. At the beginning of the 2021 football season, the Utes renamed Portal 22 after Ty Jordan.
New to the 2021 season, the Utes have implemented video tributes during quarter breaks of all home games. The biggest tribute to Ty Jordan was given by his long-time best friend, Lowe. Lowe switched his jersey number from No. 2 to No. 22, Jordan's number at the U of U. To honor the two best friends even further, Lowe named the first-ever recipient of the Ty Jordan Memorial Scholarship.
When asked about the number change and the memorial scholarship, Lowe had only praise for his former teammate. "My friendship with Ty means a lot because he was always pushing me to be my best. He never let me settle for less," Lowe said. "I want to make sure his legacy lives on through me."
No one expected more tragic news to strike the hearts of Utes fans, but on Sept. 26, nine short months after the death of his best friend,
Lowe was pronounced dead outside a private house party in Sugar House. Lowe had been shot two or three times before being shot, once again, five or six times more while on the ground. He was pronounced dead at the scene. A second victim is in critical condition.
Utah head coach Kyle Whittingham held a press conference to announce, "[We] won't see anyone wearing No. 22 in this program again, at least as long as I'm the head coach, and we'd like to see that retired permanently".
Condolences and best wishes go out to the Lowe family and our friends at the U of U.