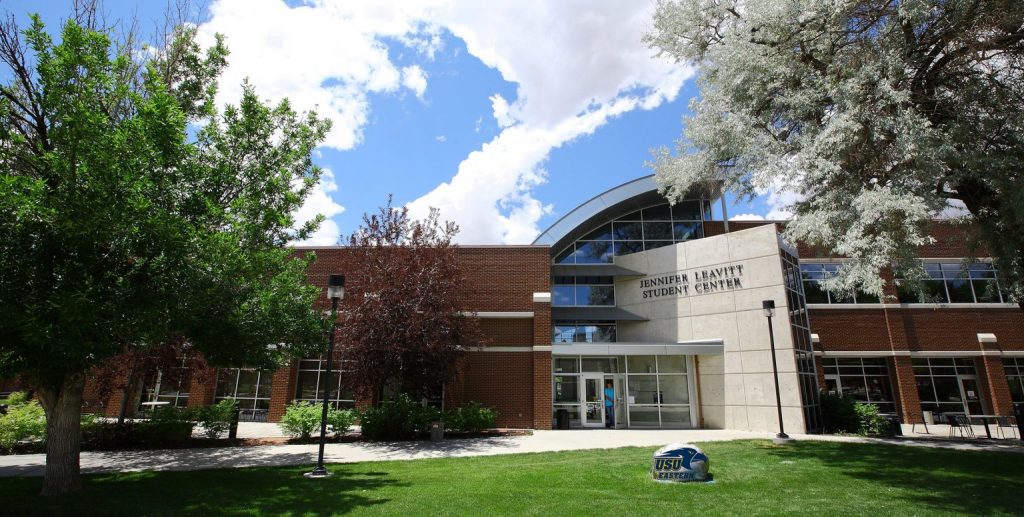 Most of the Jennifer Leavitt Student Center is back in operation following the October 1st fire, but employees of the Campus Store, the Academic Access Center and the Mental Health student resources departments have been working remotely or moved temporarily to other buildings on campus.
Those closed parts of JLSC are expected to be open within days, but no exact date has been determined for the full return to normal operations.
The afternoon fire started when a lithium charging battery became overheated and combusted inside an office space on the second floor of the two-story building. Most of the damage was caused by water when the built-in sprinkler system rained throughout.
Director of Students Kevin Hurst says it's important for the facility to be back to normal, but he wants work to be completed safely.
"The On Call company has finished most of their clean-up work and we greatly appreciate their assistance with this fire," Hurst says. "We now have a construction crew replacing baseboards and repainting affected areas."
Hurst says he does not yet know how much clean-up and repairs will cost, but that other planned capital expenditures will not be delayed.The fire was a small setback that has had very little effect on any plans moving forward.
If anything like this fire were to happen on the Eastern campus again, students will be notified through the Utah State emergency alert and monitoring system Code Blue. If you aren't yet registered for alerts, visit usu.edu/dps/emergency/alerts for more information and to register.