Beloved cosmetology instructor MarLayne Gordon will be missed at Eastern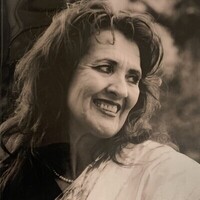 The day a week-long fundraising effort by Utah State Eastern's cosmetology department ended, MarLayne Hansen Gordon passed away. Gordon was diagnosed with cancer in June 2021 and died on Nov. 6, 2021. Funds collected will go to the Gordon family to help with expenses.
The beloved Eastern cosmetology instructor was no stranger to fundraisers. She was on the champions' side countless times to help people in Carbon and Emery counties. She was part of the cosmetology team who helped sponsor bake sales for Breast Cancer Awareness Month, a community dinner to help a stroke victim's family, or cosmetology days where all proceeds go to help countless residents who were stricken with cancer. She was always there and always helped with each fundraiser.
Gordon started as a cosmetology instructor two decades ago and worked through spring semester 2021.
On Facebook, co-worker Lisa Critchlow wrote about Gordon, "The students…how lucky you were to learned from her. She was the 'color queen' as I loved to call her. If you were lucky enough to have her hands on you, you left beautiful and perfect. She would have it no other way. Following you out the door while she was still curling and tucking with her fingers. I loved her. Her work ethic, her integrity, her love, her joy, her caring, her love of people, her love of her children let alone those beautiful grandchildren is incomparable."
Instructor Debra Prichard added, "there are not words to say about the hole MarLayne leaves in all of our lives. She was admired by each student and faculty member who worked with or studied underneath her expertise. She was a perfectionist in all that she did and we will miss her enormously. Her daily encouragement to the countless people whose lives she touched was not unnoticed. She truly was the best friend and colleague to grace this program."
Gordon is survived by her husband Jesse, mother Reba Hansen; sisters, Maretta McKendrick, Betty Hansen, Benita Gordon; children, Brooks Gordon, Becky Huntington, Audrey Winn and Luke Johnson; plus 12 grandchildren.