Rain doesn't dampen end of regular season at home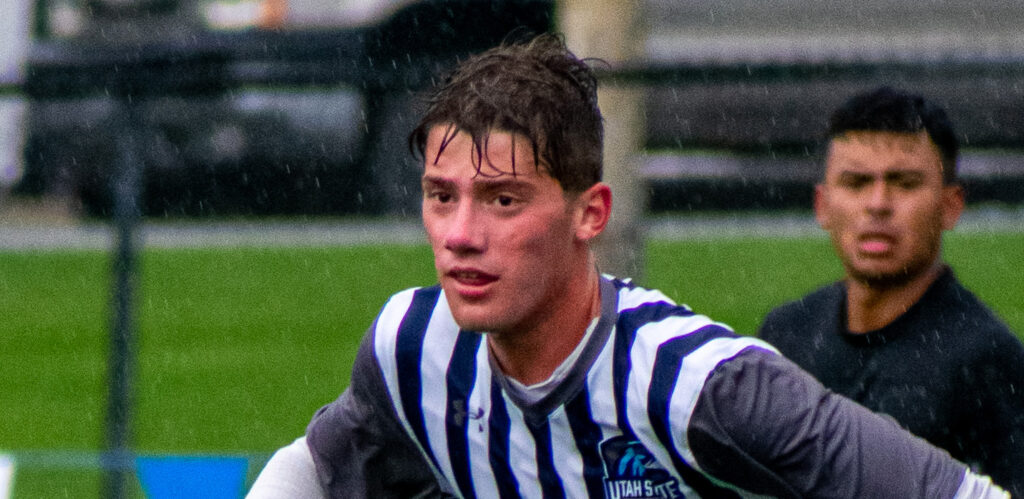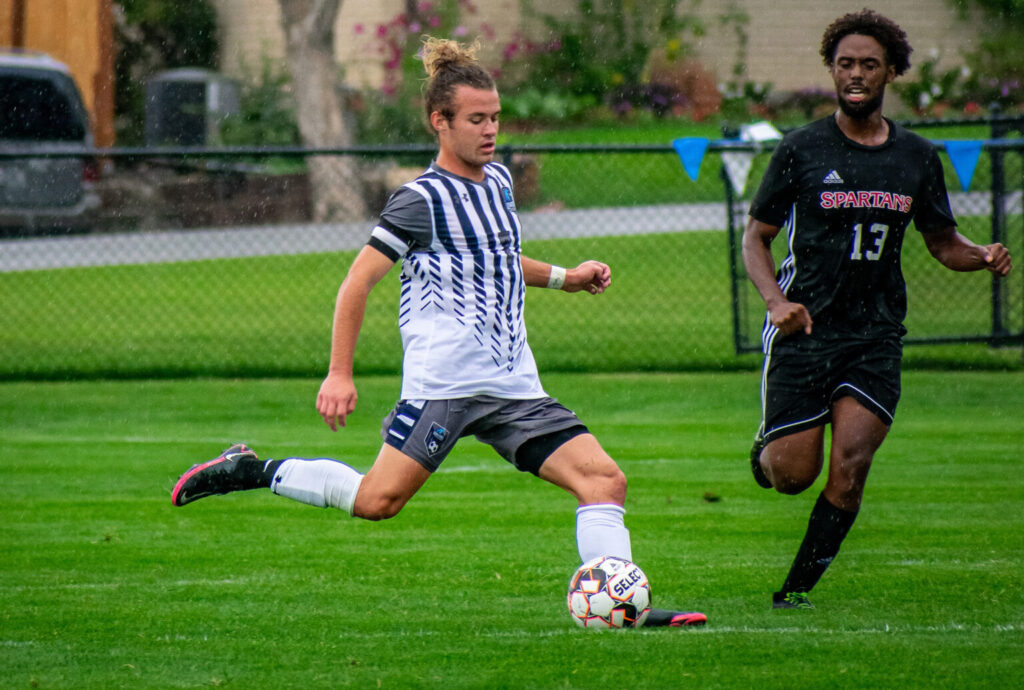 USU Eastern travelled to Rangely, Colorado, last week to take on the Colorado Northwestern Community College Spartans. The Eagles came away with an emphatic 6-0 win.
"It was a great game," says Coach CJ Wiggins. "We have been playing really well as a group. The game went really well, although we gave up some easy chances, we stuck to the game plan and continued to dominate the game. The boys put together a full 90 minutes and we walked away with a big win. I couldn't be more proud of the boys."
The Eagles dominated the game from start to finish. They controlled possession for the entire match, and had 29 shots.The defense limited the Spartan attack to only 2 shots throughout the duration of the match.
Five Eagles scored goals. Thomas Kirkham scored two quick goals in the ninth and 14th minutes to put the Eagles up 2-0.
Andre Guerrero added another in the 37th, and Tyson Bailey added the fourth Eagle goal just seconds later.
Max Rouffignac kept the pressure on after he added the fifth goal of the match in the 67th minute.
Seth Christensen put the exclamation mark on this game in the 75th minute with a goal that extended the lead to 6-0.
The Eagles close out the regular season against the Saints of Community Christian College. The last time these two teams met, Eastern travelled to Redlands, California and made quick work of Community Christian, winning 7-0. The Eagles look for a repeat performance as they play host to the Saints tonight before welcoming the College of Southern Nevada Coyotes in the regular season finale on Saturday.
The team has expressed their desire to have support from the student body as the teams sophomores are honored.
"The team is feeling great heading into this week," Wiggins says. "We know that this week is crucial towards our placement heading into the region tournament."
"There's no doubt that we can walk away from this week with two wins."