Rain and mud does not stop USU Eastern rodeo team at home event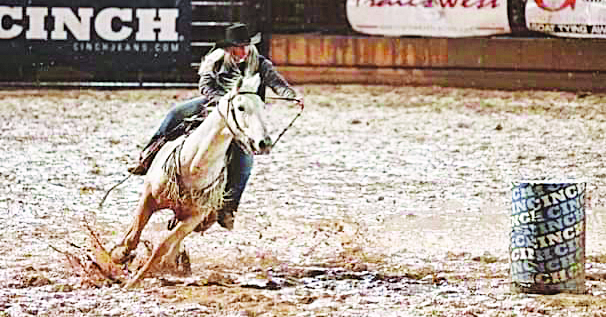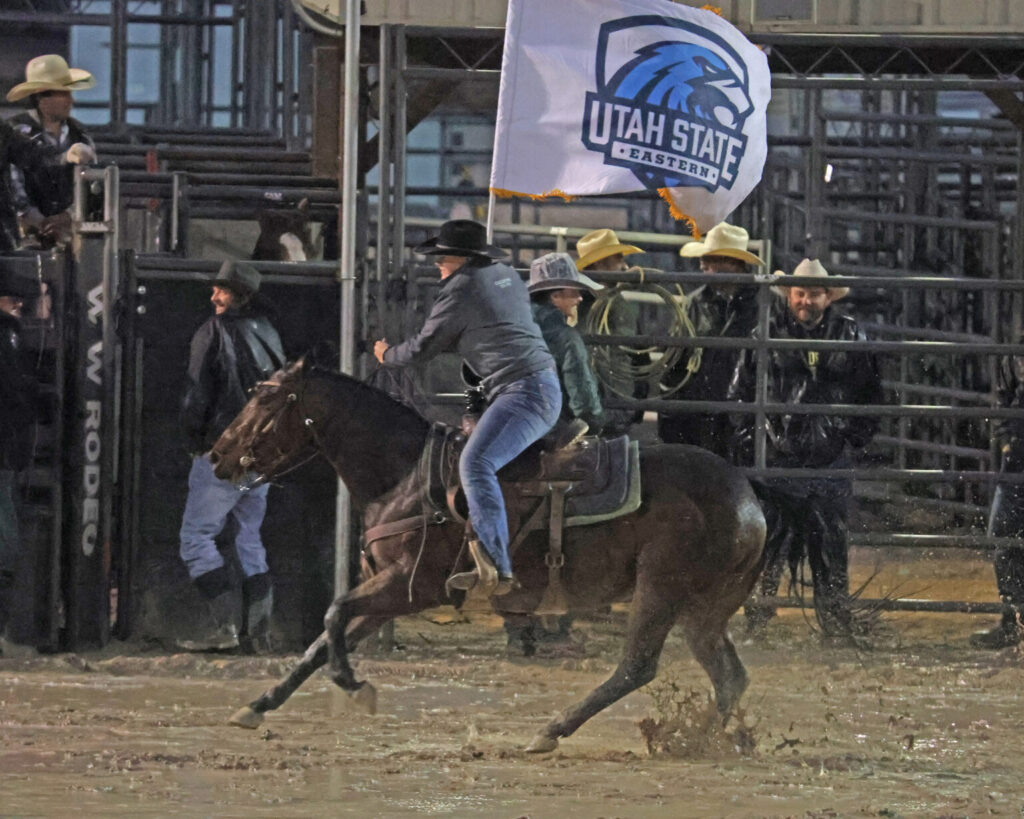 Three members of the USU Eastern rodeo team fought heavy rain and a muddy arena to qualify for the championship round.
Logan Corta, an all-around hand from Idaho, qualified in all three of his events, which include steer wrestling, tie-down roping and team roping. He placed second in team roping, and seventh in the tie-down and team roping. The performance solidified him for the year in the top five in tie-down and team roping, and he's in the lead in the steer wrestling, and in second place for all-around cowboy.
Autumn Snyder qualified in barrel racing and the breakaway roping. She failed to get a time on her short go breakaway run, but placed fifth in the barrels. She moved her up in the standings to fifth place in the region.
Jessie Hansen placed in the first go and ended up fourth in the breakaway roping and is 12th in the breakaway standings for the region.
The top three in each event qualify to compete at the College National Finals in Casper, Wyoming in June.
It was the final rodeo for the fall season. There will be six more region rodeos in the spring starting in early March and finishing at the end of April.
Others USUE students competing in the mud were Bowdie Jacobson, Jessica Fox, Destinee Andrews and Sadie Waller.
I am immensely proud of our team for not only competing well, but for working their tails off to put on a great rodeo," says Coach Monte Jensen, who thanked the volunteers and the fairgrounds and ambulance crews of Carbon County.