Cattle Production Down, Prices Up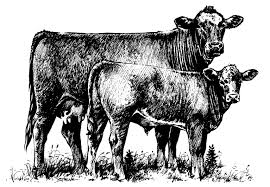 Breaking News, the United States total precipitation for 2021 reached a national average of 30.48 inches, 0.54 inches above normal. That ranks us in the middle third for all historical records.
However, Midwestern and Rocky Mountain states including Utah did not fare as well. Utah on average received 13.63 inches of water in 2021, which limited agricultural opportunity for growth, retention, and success. At the end of Utah's 2021 water year, 31.81% of Utah was upgraded to extreme drought, while the rest of the state remained in an exceptional drought.
Additionally, the Utah Division of Water Resources reports that 32 of Utah's 45 lakes and reservoirs fell below 55% of available capacity. That's worse than 64% capacity in 2020. Utah farmers and ranchers have been pushed to the end of their chains and many have been forced to sell out.
This was not just an auction trip for Utah farmers and ranchers, but many states across the U.S, many of which lead the nation in beef production.
Restrictions on water, and an increase in residential and commercial water use across the country coupled with low precipitation values, have forced farmers across the country to downsize herds to accommodate for the lack of water, feed, and rising input costs associated with water. These include lower grazing permits and allotments, pasture production, and forage prices.
At the end of January 2022, the USDA reported that the United States will have the fewest beef cows in more than seven years due to the increasingly high number of cows sent to slaughter in 2021. With a rise in costs handed to the farmer, record high meat prices have continued to rise as the supply has dropped more than 2% in overall population and reproductive numbers in the year prior, the lowest since 2015.
Federal government intervention from the Biden administration, concerned with general price hikes in the meat industry, will add $1 billion this month in aid and place new rules and regulations to address lack of meaningful competition to meat processing across the country.
Critics of this policy believe this to be a bail out due to the lack of infrastructure and monopolistic effect processing companies have had on the meat industry. Rather than create incentives for conservative water use, or make a relief program designated to farmers who keep cattle during the hard year to alleviate the supply issues in subsequent years, this policy focuses solely on the processors of large scale meat packers, whose production has been reduced due to COVID. One company in particular faced a malware hack. Large processing facilities have also reached the maximum number of cattle they can process with an overwhelming amount still to be shipped in.
There is a race to the finish line, however. In this case, when the line is crossed, they will be done forever. It is a matter of time to see who will cross it first, procedures, or consumers.
Producers with such high prices usually increase production to increase profits but have reached the bottleneck of overwhelmed processors. This caps production and keeps costs too high.
Consumers face inflation rates rising above a 40% year with no end in sight. As consumers we need to support our local farmers, vote with our dollars, and slowly level the market out again before we hit an agricultural treadmill which will be discussed in the next article.
Stay tuned.