Utah State Students Strive For Better Diversity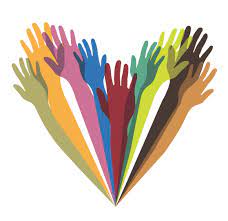 By Ryleigh Dunn
Black Student Union (BSU) has been at Utah State University's main campus for well over 12 years, allowing a space for students who identify as Black and their allies to come together.
Utah State is a predominately white school with 82.9% of the enrollment being of white ethnicity. Some students say that there is a lack of diversity that makes them feel like they are not "seen" or included.
The school tries to recruit minority students, but some at BSU say the university could do a better job at helping minorities succeed.
Groups such as Black, Pasifika, Asian and Latinx Student Unions say they are under-funded when compared to other clubs.
"We feel it's important to highlight the minorities in Utah and give them a voice on campus," Nura Omer, marketer for BSU said. "Many groups under the inclusion center like BSU get some of the least funding from the school."
The inclusion center is where USU students can go for support groups and clubs for different programs. These groups do service projects, group activities and learning seminars to become involved in the community and bring awareness to minority groups in Utah.
According to BSU members, only four out of six council members have paid positions. Omer says that they struggle to pay other council members and must host fund-raising events for students due to the lack of school funding for their clubs.
Groups under the inclusion center that are made to serve other minority groups at USU say they often feel like they run into a roadblock. The school charges BSU almost triple their yearly budget for activities like the annual Soul Food event.
Omer said the TSC "won't let us cater authentic African food, while university catering charges us $5,700 to feed 250 people" for the Soul Food event. The group dreams of the day they can cater authentic African food without being overcharged by university catering.
Members of the BSU council said they feel like they stick out at a school like Utah State. "Sometimes I feel like I'm an animal in a cage on display," says BSU treasurer Jasmine Kemp. "I'm different from most of my peers but it has also helped me get close to my black peers and find a close community."
BSU has bi-weekly meetings that students of any race can attend. For information find them on Instagram at @usu.bsu.