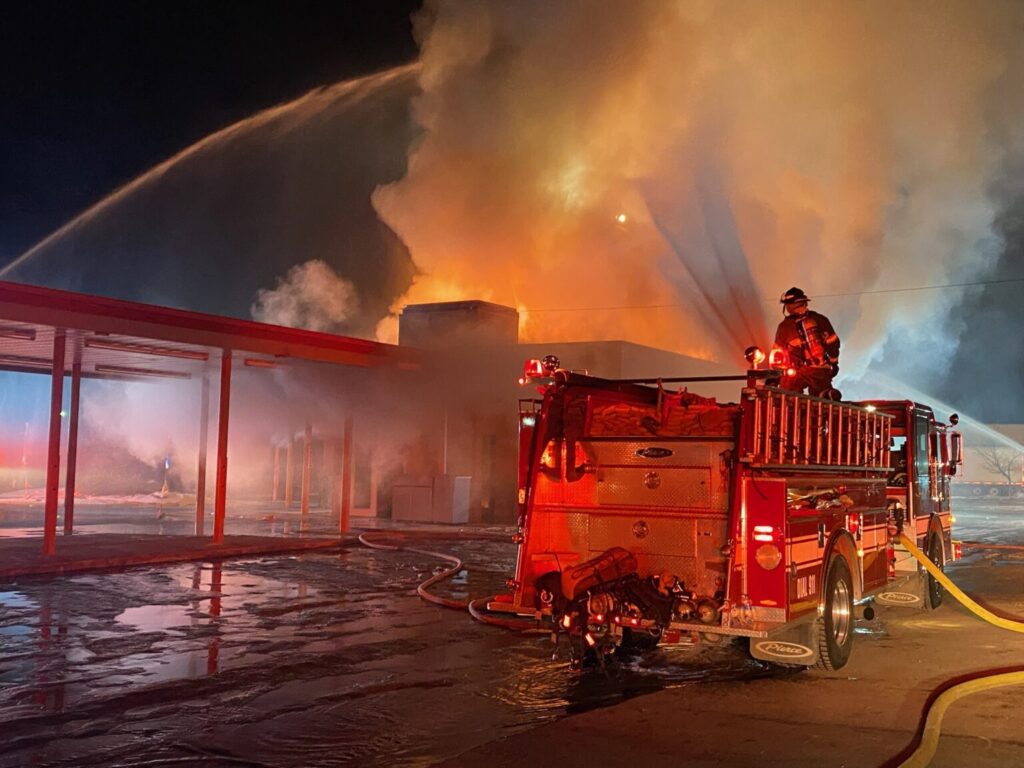 By Adam Morely
The Asian Bistro Sushi & Chinese Cuisine restaurant, which was destroyed in a late-night
January fire, will reopen at a new location across the street from the Lins Fresh Market grocery
store, Price City Mayor Michael Kourianos said.

An opening date is still to be determined, but the mayor said it could be as soon as next
month.

The community's hottest new restaurant went up in flame at 3 a.m. Jan. 9 and it took 50
firefighters from Price, Wellington, and Helper three hours to prevent the fire from spreading to
nearby buildings from 400 E. Main near the Utah State Eastern campus.

It was across the street from McDonald's and originally built as a Sonic Drive-In that opened in
2001, but soon closed. It sat vacant, then was Beto's Mexican Restaurant from 2014-2018. It
was abandoned again for three years and tall weeds overwhelmed the lot until the Bistro
opened in November. The burned structure is now enclosed by fencing.

"I think we will deal with these disasters as soon as possible," restaurant owner Zoe Zhang
posted on Facebook soon after the fire. "We will rebuild as soon as possible. I hope everyone
can wait. The Asian Bistro will take on a new look."

The restaurant was often packed and, after the fire, the community rallied to get it reopened.The
Price Youth Council raised more than $750 for workers who lost their jobs.

Kourianos said The Youth Council raised $350 by showing the "Spider-Man" movie at the Price
City Municipal Building auditorium. Puzzle Pediatrics in Price donated $250. Another $161 was
raised by individual donations via Venmo.

"We wanted to show as a community that we care about them," Kourianos said.  

"The coolest thing was talking to the owners of the Asian Bistro and seeing how appreciative
and hopeful they were," said Youth Council member Pierce Bryner.

"Just seeing how grateful they were made it worth it," said Sydnie Callahan, another council
member. 

Those interested in contributing to the Asian Bistro workers can visit the Price Youth Council
Instagram and Facebook pages.