Clara Adler wins statewide Utah State University election for president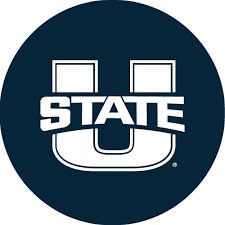 By Britton Larsen
Clara Adler will be Utah State University's president next year. She won an election that, for the first
time, included students from Utah State University Eastern.

Sofie Crompton won what has long been the USU Eastern presidential race, though the new title is
eastern service region vice president.

Students from 31 statewide campuses cast 3,625 votes, which means 13.2% of the student body
participated.

Adler, a native of Salt Lake City, won 52% of the vote, easily outpacing two other candidates, who evenly
split the other 48%. Adler is the current USUSA traditions director, and serves as the students'
representative on the Utah Board of Education Safety and Equity Commission. She has also been Miss
USU and served as an A-team member.

"So I've got a lot on my plate," she said. "I also still manage my time as a full time student, and an active
member of the honors program and the psychology honors program. I expect and know how much work
being student body president will be and my experiences and my leadership has prepared me to really
excel in this role as president.

Students also voted for a new vice president, and student advocate vice president via a secure online
form that students were able to access on a phone or computer. The form was five questions, and took
a few minutes to complete.

In years past, the USU Logan main campus and USU Eastern were under different leadership. This year,
changes were made to the USUSA Constitution that combined the two leaderships into one government
that now represents all campuses and students statewide. This allowed USU Eastern students to begin
voting for the USUSA executive leadership board, along with voting for its college senators. The vast
majority of the votes, 95%, came from the Logan main campus.

USUSA Student Government 2022-2023
Executive Leadership Board
Clara Alder – USUSA President
Abe Rodriguez – USUSA Executive Vice President
Ethan Conlee – USUSA Student Advocate Vice President

Eastern Service Region Council
Myra Beecher – Eastern Service Region Director of Diversity, Equity, and Inclusion
Tiara Otteson – Eastern Service Region Director of Student Events
Brooklyn Ward – Eastern Service Region Student Advocate

Statewide Campuses Executive Council
Sofie Crompton – Eastern Service Region Vice President
Hunter Warren – Blanding Service Region Vice President
Jasmine Sorensen – Brigham City Service Region Vice President
Jamie Reidhead – Moab Service Region Vice President
Sherri Callister – Southwest Service Region Vice President
Julie Andrews – Tooele Service Region Vice President
Lindsay Cook – Uintah Basin Service Region Vice President
Natoya Chung – Wasatch Service Region Vice President
Logan Campus Executive Council
Erik Fogth – Logan Campus Vice President
Ryder Sasser – Logan Campus Athletics and Campus Recreation Executive Director
Noah Evaga – Logan Campus Diversity and Organizations Executive Director
Dakota Oldham – Logan Campus Student Events Executive Director
Academic Senate
Scott Nelson – Caine College of the Arts Senator
Cade Cox – College of Agriculture and Applied Sciences Senator
Britney Dikwa-Nkrumah – College of Engineering Senator
Carter Ottley – College of Humanities and Social Sciences Senator
Gabriella Cale – College of Science Senator
Adrianna Mortensen – Emma Eccles Jones College of Education and Human Services Senator
Sadie Jensen – Jon M. Huntsman School of Business Senator
Sarah N. Pope – School of Graduate Studies Senator
Abigail MacKay – S.J. and Jessie E. Quinney College of Natural Resources Senator