A new way to scoot about town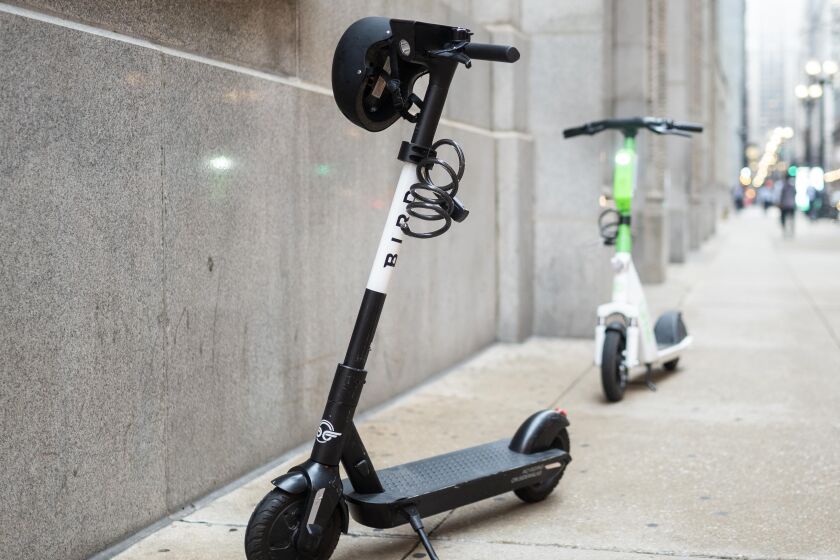 If gasoline prices get you down, there's a new ride in town.

Bird electric scooters have landed. They can be found near the sidewalks around the campus of Utah
State University Eastern and elsewhere in Price. Riders need but scan the QR code on the scooter handle
bars, get the app, provide credit card or another payment method, and off they go.

Rides aren't inexpensive, 39 cents a minute, which all but prohibits whiling away the hours, but they
are an efficient way to get from point A to point B. Top speed isn't much north of 15 mph.

They can be left anywhere. The company tracks the scooters whereabouts and a gig worker with a
pickup comes by to pick them up for charging. The scooters cut off automatically when they go much
beyond the town's perimeter.

There will soon be 75 scooters in Price, said Lily Gordon, spokeswoman for Bird, a Santa Monica,
California company that operates scooters in more than 350 cities globally. Price is one of, if not the
smallest town to get the scooters. Bird provided 100 million rides in 2017, its first year, and in 2018, was
named one of Time magazine's 50 Genius Companies.

Bird offers a 50% discount to low-income riders, Pell grant recipients, select local nonprofits and
community organizations, veterans and senior citizens. Those who qualify can sign up by downloading
the Bird app. After creating an account, email proof of eligibility to [email protected].

Bird also offers free rides to healthcare and emergency workers. Those who qualify can sign up by
emailing a copy of their medical identification card, name and phone number to [email protected].
Eligible riders receive two free 30-minute rides per day.

Anyone with a Bird account can report or provide feedback on vehicle-related issues, such as poorly
parked or damaged scooters in their area.

"Price and USU Eastern are committed to innovating and embracing new modes of transit," said Price
City Mayor Michael Kourianos. "Bird is known for implementing an excellent scooter program that
meets each community's unique needs. That's why we've chosen to team up with Bird to create a
program that will thrive here."