Cowdell named Miss USU Eastern 2022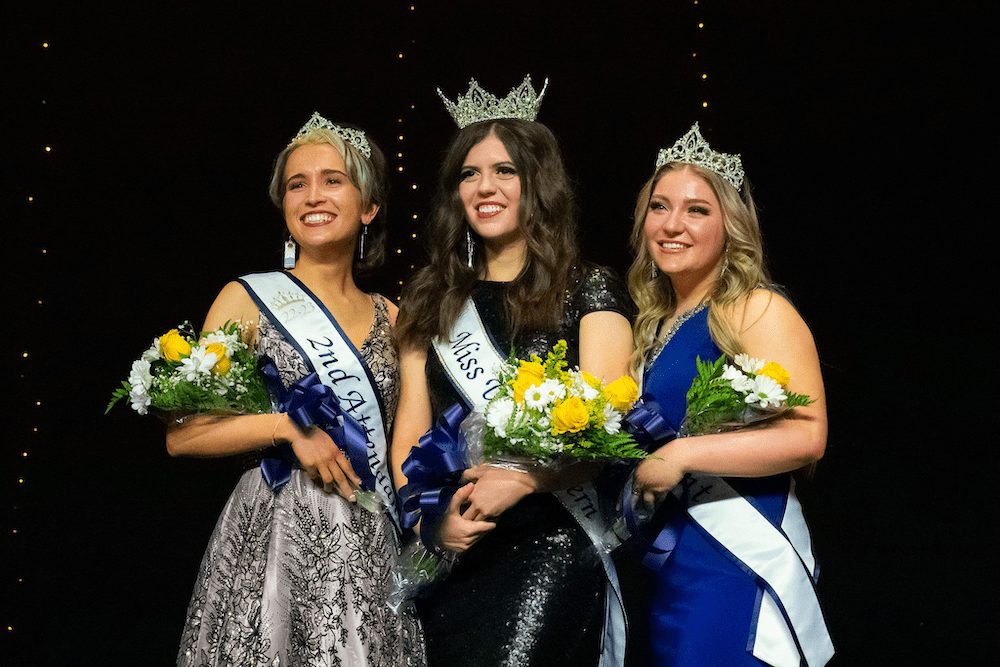 By Rebecca Olds, The USU Statesman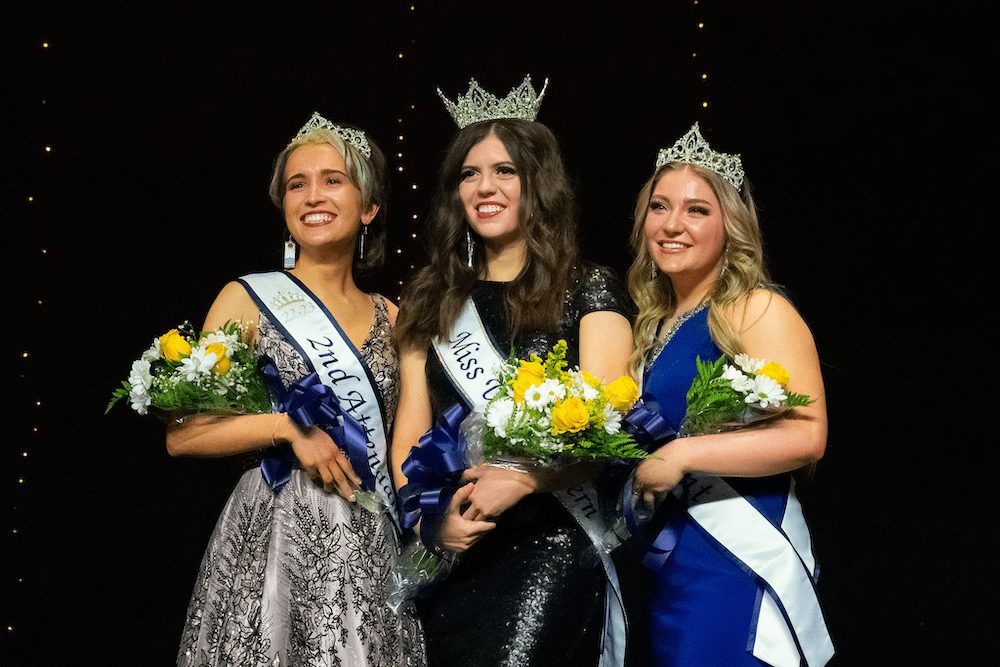 Utah State University Eastern sophomore Elley Cowdell was crowned Miss USU Eastern 2022 with Brooklyn Ward as first attendant and Mia McCourt as second attendant.  
Allie Chamberlain, the pageant organizer and Student Life coordinator at USU Eastern, said this title is about more than just claiming a crown. 
Chamberlain explained Miss USU Eastern is an advocate for their campus while partnering with Miss USU and Miss Carbon County to connect the community and campuses across the state.
But it wasn't Cowdell's first experience in the pageant world. 
Ever since she was a little girl, Cowdell has attended Miss Utah pageants with her dad. She looked up to the participants, seeing them as "kind princesses."
Now that she holds the title, Cowdell hopes to be the same kind of role model to those looking up to her. But it's not just little girls she hopes to inspire.
Cowdell hopes to emulate kindness to those who experience mental illness — "invisible disabilities" as she likes to call them — through supporting and offering aid to students and in the community.
Because Cowdell personally understands the journey of mental illness, she said it gives her a strong drive to help students who have had or are having similar experiences. 
Her anxiety and depression inspired her pageant platform, "disability not invisibility." This stands as her call to action on educating and providing resources for mental illnesses that are often hard to see.
"I was genuinely surprised when they called my name as the Miss," Cowdell said. "It's always been a dream of mine to be a title holder, but I never really had the confidence to do a pageant. I've had a lot of mental growth in the past little while that's helped my body image. I perceive myself in a different light which has contributed to my confidence increasing."
One example of Cowdell's growth in confidence was pointed out by one of her friends, Madysen Hyatt, a sophomore at USU Eastern. 
"I know that if anyone is going to bring things to the table and actually have things be changed, it will be Elley," Hyatt said. "She's not afraid to speak up and tell what she's thinking."
Hyatt said Cowdell now has the confidence in herself to be a great advocate and help others along the same path.
"I know how hard it can be to get through school and through life with all of these different things," Cowdell said. "I'm excited to help those in a similar situation to me feel like they have the resources and confidence and the energy to get through school."