Kastendieck named Mr. USUE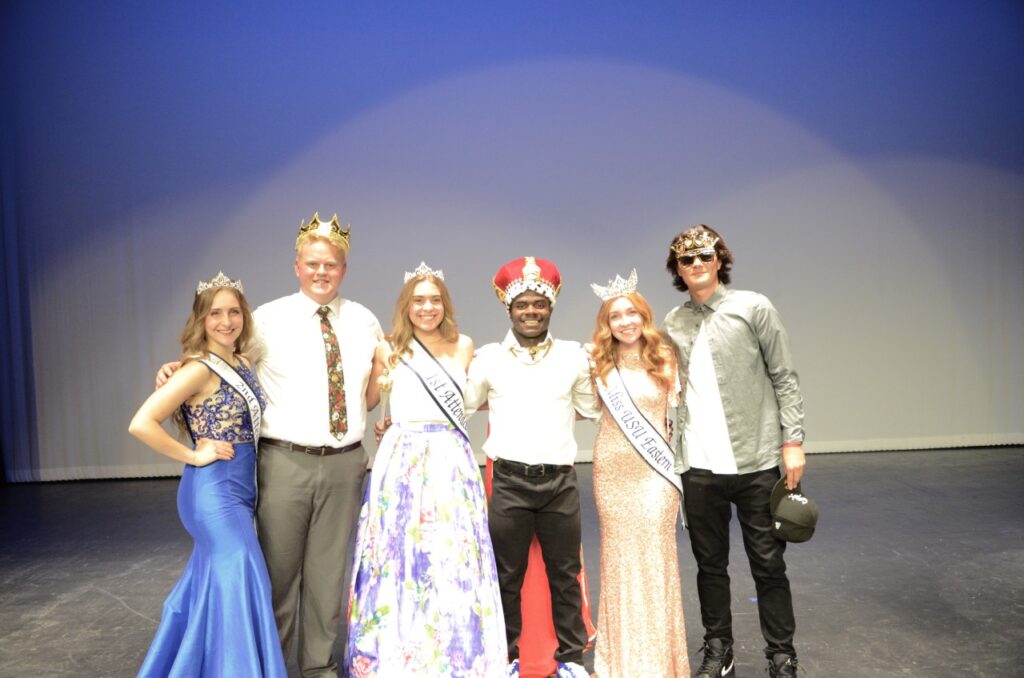 After a brief hiatus for the 2020-2021 school year, the Mr. USU Eastern competition has returned.
Seven men took to the stage on the evening of October 11 to compete for the Mr. USUE 2021-2022 crown. Pageant contestants included Cesar Barragan, Emmert Kastendieck, Malone Moss, Rylan Chamberlain, Jorgen Martinez, Jaxon Mackelprang, and Carson Hawkes.
As the curtains opened, the competition began with the contestants doing a popular TikTok dance as a group. After a brief dance the fitness portion of the competition began. Each man brought out their guns to strut across stage in their swimsuits. Most notable was Chamberlain's Speedo and Kastendieck's shiny gold underwear.
The fitness competition transitioned into the talent portion. Each man brought their best. Talents ranged from Barragan downing a burrito the size of his head to Hawkes shaving all the hair off of his head. The Geary Events Center was full of laughter throughout this whole portion of the night.
Conclusion of the procession came with the formal wear walk. The men took to the stage for the last time in their finest apparel to woo the crowd and the judges. At the end of the walk, each candidate was asked one question. Important questions such as "if you could be anyone's pet, whose would you be?" and "If you were any cleaning item from the cleaning isle of Walmart, what would you be and why?"
After deliberation from the Miss USUE judges, time came for the moment of truth… who would be the next Mr. USUE? Each participant came back out onto the stage for the crowning. Kastendieck, or more commonly known around campus as "l'il E" was crowned as king.
His groovy dance moves, angelic voice and physical physique culminated to a win. Chamberlain was named as the runner up, and Barragan stole the hearts of the audience as he was named as the People's Choice.
Each contestant gave it their all. Congratulations to the new royalty.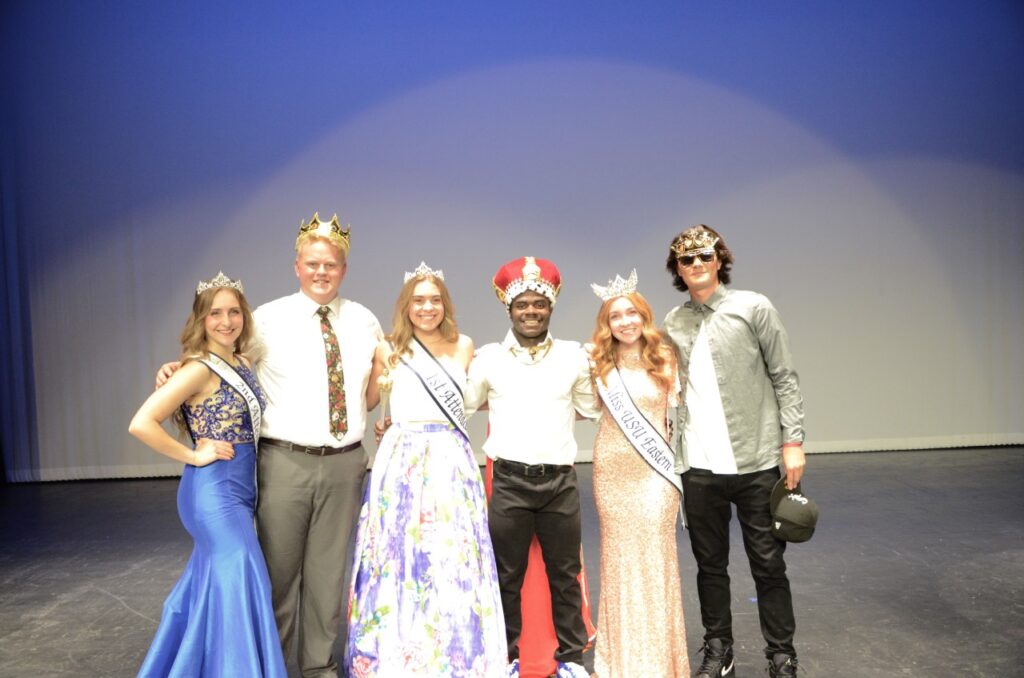 Emmert Kastendieck (center) was named Mr. USU Eastern. Rylan Chamberlain (left) was named runner up and Cesar Barragan was named as the People's Choice.