Eagles begin preseason with 1-1 record
Young team with 75% incoming freshman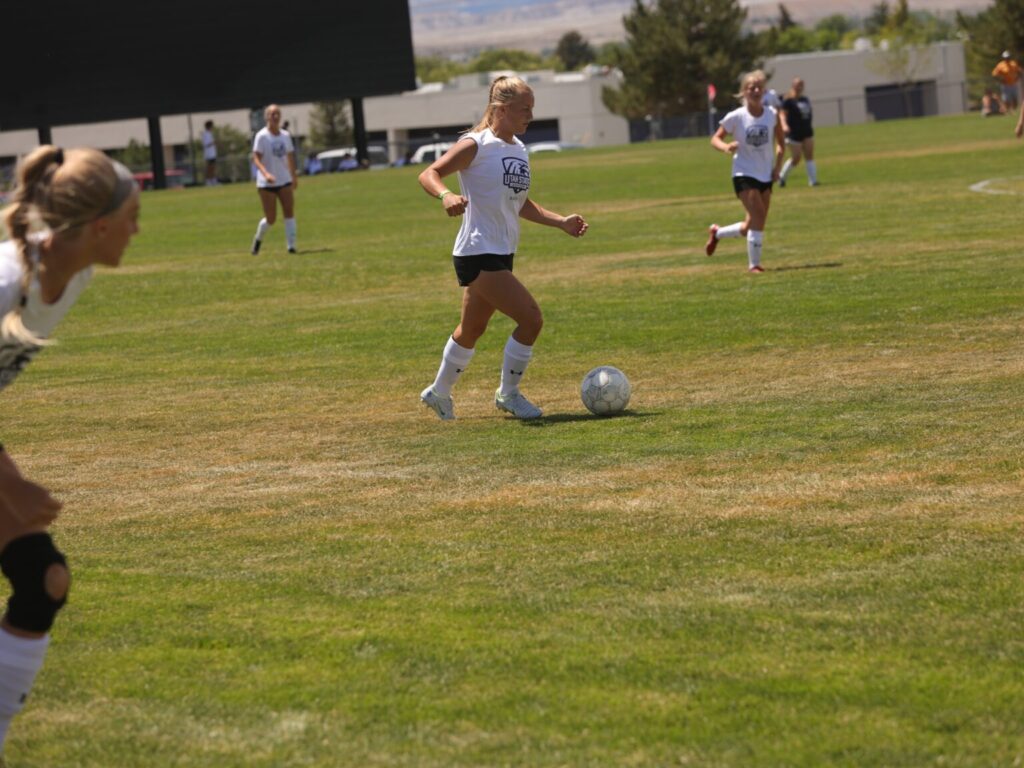 The Utah State University Eastern Women's Soccer Team finished up their preseasonwith one win and one loss. The Eagles first in-season game was on Thursday, September 1st setting off to a great start winning 2-0 against Truckee Meadows Community College.
Their preseason games began on Saturday August 27th when the Eagles played the
Northwest College Trappers. Saidie Coggins took the winning shot, the Eagles came outon top with a score of 1-0.
Their second preseason game on Monday, August 29th. The Eagles took on Casper College. Lexi Paulsen took the shot in the second half that put the Eagles on the board. The final score was 2-1 for Casper College.
The in-season games began on September 1st for the USUE Women's Soccer team.
The Eagles played Truckee Meadows Community College. The Eagles beat TMCC 2-0, a
great way to start the season.
"We have a very young team with 75% of our team incoming freshman," said Jared Woodhouse, USU Eastern Women's Soccer coach. "We are still trying to find chemistry during game time, but we are making progress every training session and every game and I'm proud of the progress that this team is making."
Woodnhouse, showing regard and excitement for the team in their early stages says, "This is the deepest team we've ever had at this school, and I believe if we continue to progress without any big injuries, we can compete for a conference championship or region tournament championship. I'm very proud of these girls and I'm excited to see us reach our potential."
As of the print date the next women's soccer game is scheduled for Thursday, September 8th against SaltLake Community College at 1:00 PM. The game will be held here in Price, Utah at the Castleview Hospital Soccer Field.