Higher Education in the news
House Democrats introduce bill to double Pell Grant, rework federal loan system.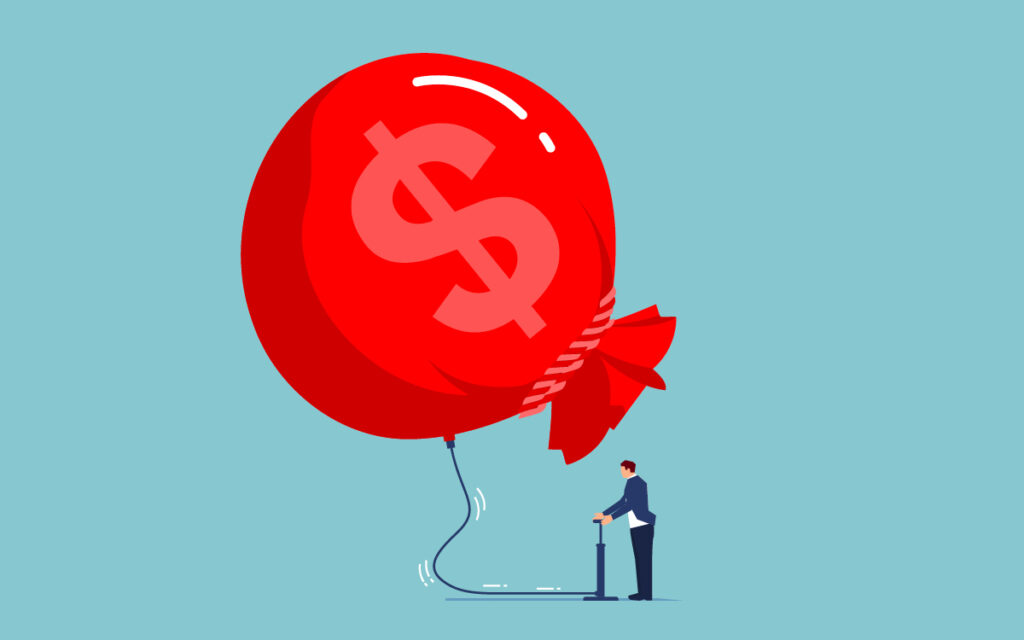 House Democrats introduce bill to double Pell Grant, rework federal loan system.
Democrats presented the LOAN Act as a continuation of President Joe Biden's decision to cancel mass amounts of student loan debt, up to $10,000 per person making under $125,000 a year. Pell Grant recipients in the same income bracket can have ua to $20,000 forgiven.
The LOAN Act would truncate the PSLF timeline, enabling borrowers to have debt canceled under the program after eight years of on-time payments, down from 10 years. It would also remove the requirement that borrowers be employed in a public service job at the time of forgiveness. And it makes clear that certain reasons for loan forbearance or deferral, like cancer treatment, would count toward PSLF cancellation.
Further, the Democrats' bill would push the maximum Pell Grant award — a proxy for low-income status — to $13,000 over a period of about five years. The current maximum Pell Grant is $6,495.
Students and families eligible for other federal aid like food stamps or Medicaid would automatically qualify for the maximum Pell Grant award, and they could receive up to $1,500 more.
Federal financial aid would also be able to be given to recipients of the Deferred Action for Childhood Arrivals, or DACA, program, which protects from deportation students and workers who were illegally brought to the U.S. as children.
In an effort to lower interest rates, the LOAN Act would also tie rates for all student loans to the 10-year Treasury note on or after July 1, 2023. (Jeremy Bauer-Wolf, Higher Ed Dive)
Gates Foundation pours $100M into college transformation effort.
The Bill & Melinda Gates Foundation will spend $100 million over five years to fund a group of nonprofit organizations working to help colleges "transform themselves" in the face of falling enrollment, increasing demands for educated workers and declining public confidence in higher education, it said Sept. 15.
That means overhauling colleges' business models, structures and cultures to boost student outcomes, which can be measured by metrics like graduation rates and successful transfers from community colleges to four-year institutions. The foundation also wants the effort to help institutions address stubborn equity gaps so race, ethnicity, family income and other demographics don't predict whether a student is likely to graduate from college.
The Gates Foundation is calling the six organizations receiving funding intermediaries. The effort is part of an evolving strategy for one of higher education's most recognized philanthropic funders.
The six organizations set to receive the funding are:
American Association of State Colleges and Universities, an association of almost 400 public colleges and systems.
American Indian Higher Education Consortium, which represents 37 tribal colleges and universities.
Complete College America, a national advocacy group spanning 48 states and higher ed systems.
Excelencia in Education, a nonprofit focused on Latino success in postsecondary education.
Growing Inland Achievement, a K-16 education collaborative in California's Inland Empire region.
United Negro College Fund, a membership organization for historically Black colleges and universities.
(Rick Seltzer, Higher Ed Dive)
Students still value career-oriented education over liberal arts experiences, research finds.
Students and families have grown skeptical of the merits of a liberal arts education, often pursuing majors with clearer links to the job market, such as STEM fields — science, technology, engineering and math.
Liberal arts colleges, which make up a significant share of nonprofit institutions in the U.S., often fight the idea that they are devoted to fluffy academic pursuits with little return on students' investment.
The positive value proposition of the liberal arts has been documented.
Liberal arts colleges often offer a better return on investment than other institution types — though not immediately, Georgetown University's Center on Education and the Workforce found in 2020. Students at liberal arts institutions have a median return of investment of $62,000 after a decade, lower than many other colleges. However, after 40 years, their median return on investment rises to $918,000 versus a median $723,000 for all institutions.
Against that backdrop, college leaders frequently monitor changing student and parent attitudes toward liberal arts institutions.
Art & Science Group found in 2017 that only 38% of students believed liberal arts was the best type of education for them, versus 35% who disagreed with that sentiment. The remaining 27% had no opinion or didn't know.
Those shares changed with the 2022 research, with 43% of students saying they agreed liberal arts education was best for them, compared to 20% who disagreed. (Jeremy Bauer-Wolf, Higher Ed Dive)