Price City murder featured on television
A 2019 murder that happened in Price, Utah, will be featured on Investigation Discovery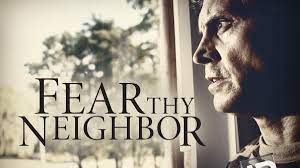 A 2019 murder that happened in Price, Utah, will be featured on Investigation Discovery, a crime scene television series. In October of 2019, a physical fight broke out between two elderly gentlemen. The victim was 85-year-old Max Heino and aggressor 72-year-old Rikhard Tallent. The situation that caused Heino's death began when Tallent noticed that Heino had put his mailbox on his property.
Heino's wife attempted to break up the fight between the two men but ended up calling the police after receiving injuries to both her knees and her face. Before the authorities arrived on scene, Tallent had already fled.
Tallent already had two warrants out for his arrest and after this case, was charged with two counts of assault. Heino did not die on scene but passed a week later. During the court order, the jury did not fully believe that the injuries from Tallent caused Heino's death and Tallent's charges are still undecided.
Heino's wife died about six months after he died. This left their daughter, Terri Shimmin. Shimmin told ABC4 reporter Marcos Ortiz that the jury overlooked the medical evidence that claimed Heino suffered a blood clot from the attack. The daughter also stated that the blood clot traveled to his brain and exploded, causing his death. Although the jury did not believe that the injuries caused his death, Shimmin and other family members believe that Tallent did cause him to die due to the injuries starting further complications in the final week of Heino's life.
Although the case is still active and changes to Tallents charges were made between 2019 and 2021, Heino's family, especially his daughter, are not content with the outcome of the charges as well as the investigation of the incident. Shimmin also stated to Ortiz that the family has said they need to move on from the case.
Investigation Discovery, a television network dedicated strictly to true crime documentaries and owned by Warner Bros. Discovery, picked up the case and will be creating an episode on it. The show will be called Fear Thy Neighbor "The Fifth and the Fury" to go further into detail and investigate more to document this case. The episode will be airing on Monday, September 19 at 8 pm. This episode will recap the event, talk in-depth about the investigation and the charges Tallent faced and is currently facing regarding Heino and his family.