The evolution of horror through the ages
Throughout the years, there have been many different horror franchises and reboots.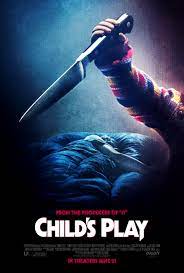 Throughout the years, there have been many different horror franchises and reboots. Personally, I really like to watch people's stories being adapted and changed. Sometimes they make decisions that don't make sense or fit into the plot or timeline. However, I still really enjoy watching people take something and change it to fit their vision, regardless if I agree with what decisions they make. That goes for franchises and subgenres, such as slashers, thrillers, paranormal, etc. I really enjoy how things have adapted with the times.
In the newest Child's Play film, they took an iconic character and made him fit in this tech-driven world. This goes for Halloween–now a lot of people didn't like Halloween Kills, but they definitely incorporated the technology of this era instead of keeping it based in the past. Scream 5 is another great example. They used smartphones to control security systems and did a lot with modern technology.
That being said, I also really like when horror films don't rely on technology and instead focus on horror and gore. The Black Phone is a great example because they focus more on making you uncomfortable and feel a sense of anxiety. Picking an era to focus on while creating a horror film is really important to the story. If it's set in a very technologically advanced world, you can do different things to pursue the end goal of the film. While if it's set in a place that's very in the dark and more past driven, you can take a lot more of a traditional approach to the film, such as the kills and way of telling the story itself. I think it's really important to have a mix between more modernized and old-fashioned horror films, not all films should focus on technology, and not all should focus on the lack of it.
I also really enjoy when films use older forms of modern technology, like landlines and all of that stuff. I especially like when those are used in movies that are super modernized–I think it really adds to the story and helps put you into a sense of confusion occasionally. At the end of the day, horror films and just films in general will adapt and directors will have to take more and more special ways of reaching their end goal. Sometimes they will do it in a very excellent way, and sometimes they won't, but that's all part of the fun. I really love horror films and I'm really excited to see where this genre goes.