USU Eagles start season with a bang
Ranked 15th in the NJCAA with 8-3 record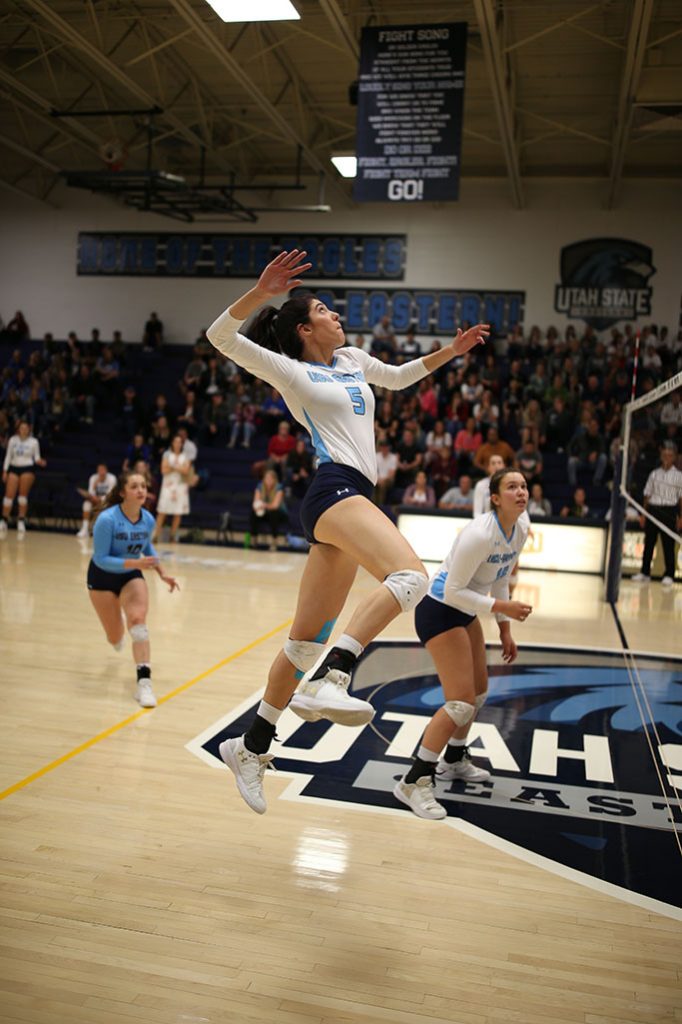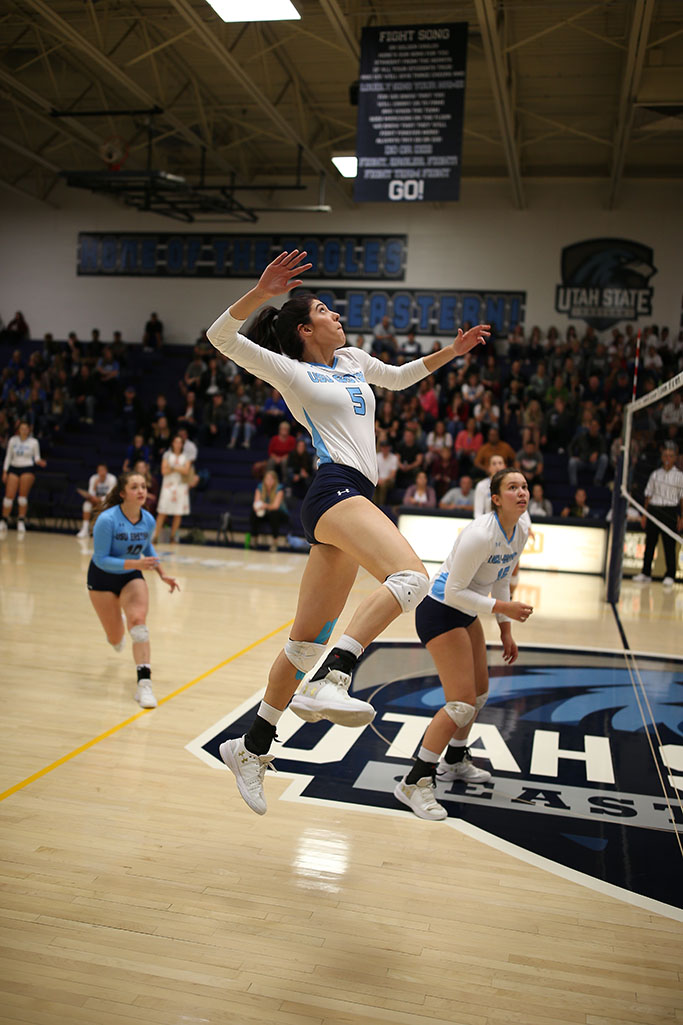 The Utah State University Eastern 2022-2023 school year has officially begun, and with it the 2022 women's volleyball season. The Eagles return to the court this season after a 20-8 campaign last season. Eastern returns three players from last season and includes 13 incoming freshmen.
Despite a low number of returning production from a year ago, the Eagles started the season ranked No. 14 in the NJCAA Division 1 preseason rankings.
As the season turns to September, the Eagles hold an 8-3 record at the conclusion of their third preseason tournament.
The Eagles started the year at Salt Lake Community College to play in the "Salt Lake Tournament". Eastern faced Western Wyoming, No. 6 Miami Dade and Indian River State. USU Eastern started with a clean, 3-0 sweep of Western College before a loss to No. 6 Miami Dade, 0-3. In their last matchup against Indian River, Eastern set the tone early and swept them 3-0.
Next, the Eagles travelled to Florida to take part in the "Battle at the Beach Tournament" which featured many of the nation's best volleyball teams. Eastern faced three teams in the NJCAA top 20 along with Indian River once again. After an emphatic sweep of No. 16 Hillsborough Community College, USUE dropped their next two matches to No. 4 Florida Southwestern State, 0-3, and No. 6 Miami Dade, 1-3. Eastern was able to bounce back with a tightly contested 3-2 win over Indian River State College.
Just recently, USUE travelled back to Salt Lake to play in the "Labor Day Crystal Invitational". Eastern ended the weekend 4-0 and extended their win streak to five straight matches. The Eagles started with a 3-2 win over Northeastern Junior College and a 3-0 sweep of Northwest College on Friday. Saturday featured a 3-0 sweep of Casper College and a 3-1 upset win over No. 11 Central Wyoming College wrapped up the weekend.
"We have a very young team who have faced some of the toughest competition in the country," said head coach Danielle Jensen. "These girls are making adjustments from game to game by being coachable and that is what is making all the difference for them right now."
Now ranked No. 15, USU Eastern will be back on the road to take on the "CSN Tournament" in Henderson, Nevada. Eastern will play six games over a three-day span. Games can be watched on the Eagle Sports Network.