What your USU student ID can get you
To have access to these amenities, all you need is a student ID card.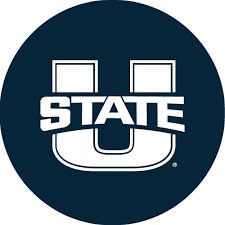 Welcome to Utah State University Eastern for the fall 2022 semester. I hope this is a great year for us all. We all know what is up ahead–hard work, late nights and stress. Student life can be grueling and sometimes feel like a slog. We often work ourselves to the bone to leave it all on the field. Just because the work seems to never end, we still need to find some time for ourselves. Whether you're looking for date ideas or just something for you to do with friends, here are a few ideas to keep you entertained while we work for our futures.
What's better than taking a dip on a hot day? Well get in those laps at the Wave Pool because it is a great way to unwind and cool off, and as a student, you can get in for free. Luckily the pool stays open all year and is always an option. Maybe you're looking for a different workout? Head to the BDAC to keep your beach bod in top shape throughout the winter. Show your pride in your school and support the athletes by attending the sporting events. We have soccer, basketball and volleyball–a wide assortment for any fan. Head to a free game and show your support.
I always enjoy seeing the dinosaur bones no matter how old I get, and since I'm a student, I can go there all the time. A museum is a fun place for a date as well as a good place to learn. The Eastern theater department will be showing plays, and as students, we get in for one dollar, so go and show your support. This is a great opportunity to try something new and watch something off the screen. Sometimes it's nice to do something a little lower key–maybe play a board game, shoot some pool, or just relax on some sofas. The campus has plenty of places to just relax but no more entertaining than the Nexus.
All these activities are yours for the taking and can help make your year so much more than just studying and going to class. To have access to these amenities, all you need is a student ID card. You can get one in the library at the front desk at no cost to you, the Card Office hours are from 8 am and 9 pm Monday through Friday. Now that you're armed with this information, you'll never struggle to find something to do. Keep an eye out for our next paper to see what other benefits being a student can bring to you here at USU Eastern.