FanX Comic Con marks 9 year anniversary
FanX has been Salt Lake City's premiere pop culture fan experience since the convention first started over nine years ago.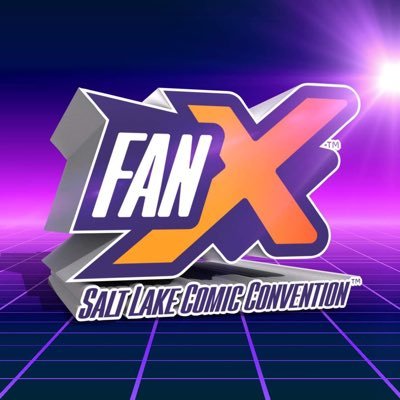 FanX has been Salt Lake City's premiere pop culture fan experience since the convention first started over nine years ago. Each September, thousands of people flock to the Salt Palace Convention Center in downtown Salt Lake City to experience the madness that is the FanX Salt Lake Comic Convention.
The convention brings together many different kinds of people. It's one of the only places in the area that will see a Star Wars fan and Star Trek Trekkie standing side-by-side admiring a painting from a local artist. Every con, you'll see fans dressed as anything from Superman to Black Widow, and you'll get to see Princess Leia standing 10 feet away from a Surfer Boy Pizza delivery driver. The fans run rampant in the convention hall and it is an incredible sight.
The convention features a vendor floor that has everything a fan could ever want or need. There are Lego sets, t-shirts, comic books, cosplay shops, food booths, local authors and so much more. You could buy a replica Mjolnir (Thor's hammer) and an airbrushed shirt of your own face.
That is a major draw to the convention, but there is also Celebrity Row. Dozens of the most popular and influential figures in pop media show up to take photos, sign autographs, and talk about their small slice of nerd-culture. Meeting your favorite celebrities is an experience that brings many fans back year after year.
As well as doing one-on-one meet and greets with fans, these celebrities also do professional photo-ops and panels where fans can interact with them and ask their burning questions. These spotlight panels can bring in hundreds of fans to interact with their heroes and hear stories about their favorite projects.
Attending FanX is something that people look forward to the entire year. The event has become big enough that lines to enter wrap around the convention center and can take hours to get through and people wait with smiles on their faces.
Along with the convention hall, there are panels that run the entire day on all three days of the event. The panels cover everything from anime to the Marvel Cinematic Universe. A live trial is held once a year to determine the guilt of a pop culture character. The trial this year was for Bruce Wayne, aka The Batman. He was found not guilty on charges of Vigilantism.
FanX has transcended an event at a convention center and become an experience that genuinely excites people and brings communities together. FanX is great and something everyone should try at least once in their lives. The next convention will be held Sep. 21, 22, and 23 of 2023. Tickets for the event will be available at FanxSaltLake.com.