Roller coaster of a season for Men's  soccer team
A heartbreaking 2-1 loss to No. 2 Salt Lake Community College a week ago.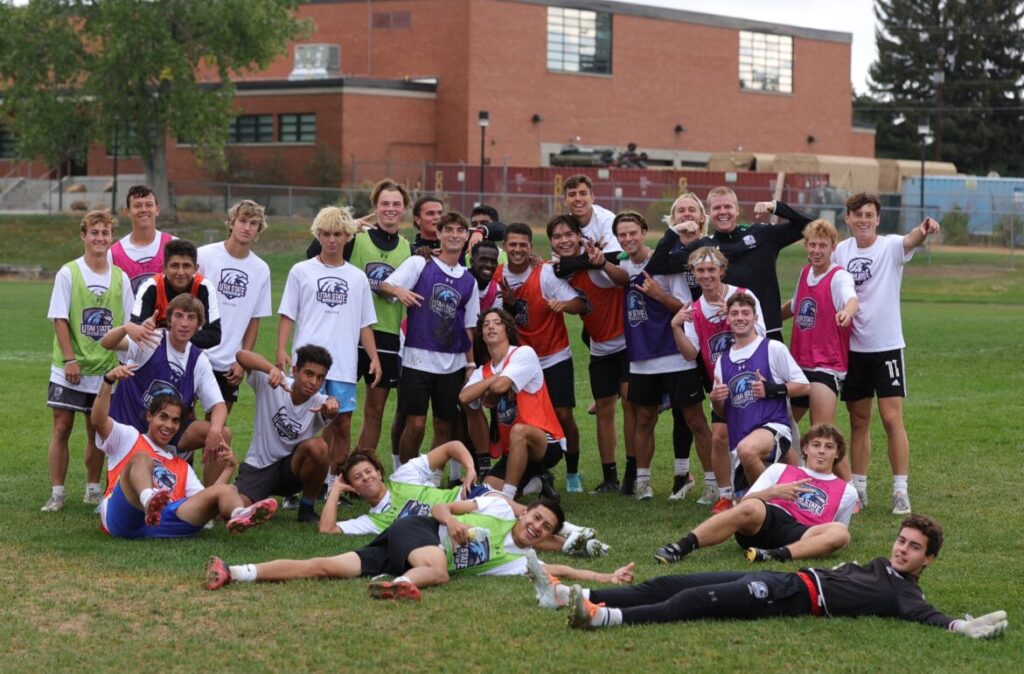 Hard fought games are easy to enjoy and fun to watch, win or lose. Hard fought games feel better when won. Unfortunately, Utah State University Eastern Men's Soccer team was found on the opposite side of a hard-fought game after a heartbreaking 2-1 loss to No. 2 Salt Lake Community College a week ago.
The match was tightly contested throughout the 90 minutes and Eastern got things started in the 31st minute on a goal by sophomore Colby Lee. Salt Lake immediately answered in the 36th minute with a goal of their own to take the match into halftime tied 1-1. In the 79th minute, the Bruins scored the tiebreaker and Eastern was unable to answer in the final 11 minutes as SLCC walked away with a 2-1 win.
The most underrated aspect of a heartbreaking loss is the ability to bounce back in the next match. USU Eastern traveled to Rangely, Colorado, and proved they are resilient in a 5-1 stomping of Colorado Northwestern Community College. Lee scored the first goal of the game in the 17th minute for his second of the season. Freshman William Mugisha scored back-to-back goals in the 41st and 44th minutes to put the Eagles up 3-0 just before the half.
The CNCC Spartans added a goal in the 45th minute make the halftime score 3-1. Eastern started the second half with a goal from freshman Jonah Garcia in the 64th minute before Lee put the final nail in the coffin, with his second goal of the match, in the 81st minute.
"This year's team is much better at certain things," said head coach Jared Woodhouse. "Their defensive team movement and pressure is better. Their fluidity of offensive movement is fantastic. Considering that we have at times, 50% of the starters as freshmen and only three returning starters from last year is remarkable. Our sophomores have stepped up and our freshmen have been unbelievable."
The Eagles sit at 4-2 on the season and 2-1 in conference play. They are also ranked No. 17 in the NJCAA national rankings.
USU Eastern has four conference matches in the next two weeks that will prove difficult for the Eagles. Eastern's next four matches are at home and begins on Sep. 22 against Community Christian College. College of Southern Nevada will then make the trip to Price to face USUE. Eastern will host Colorado Northwestern again before a matchup with No. 14 Snow College the following week.