Mens soccer team ranked 13th in the nation 
Utah State University Eastern men's soccer team has found their groove.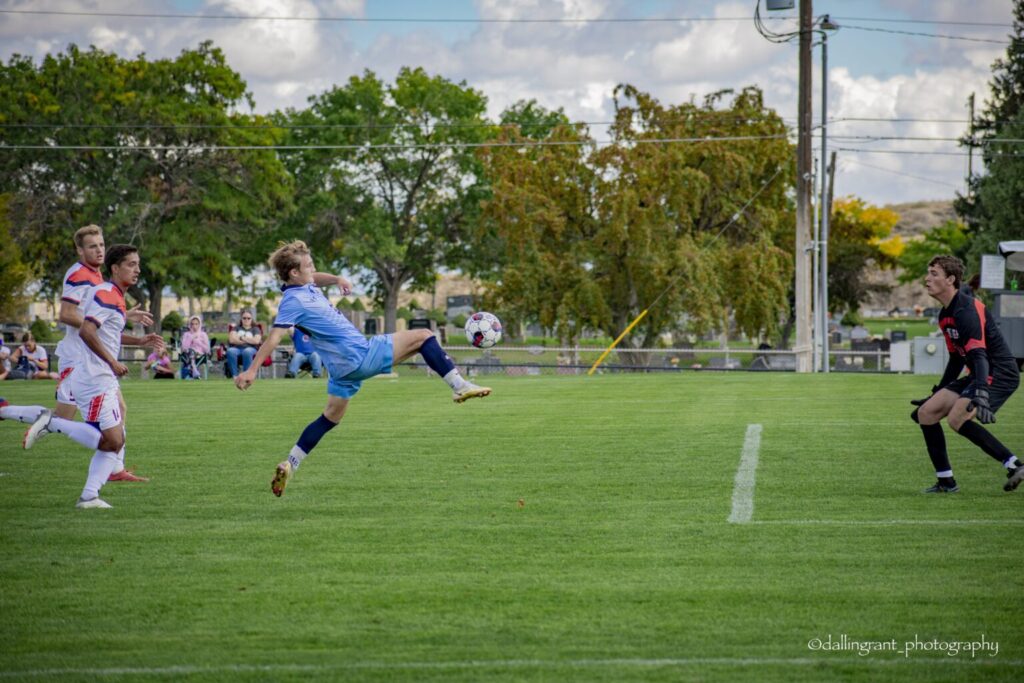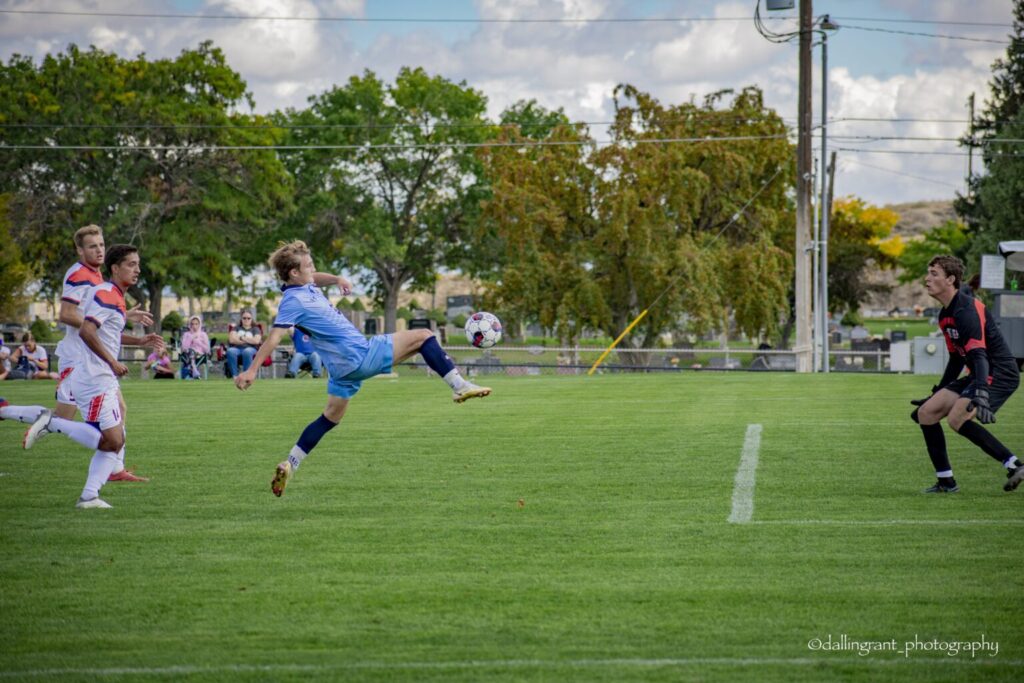 As one of two ranked teams on campus, the Utah State University Eastern men's soccer team has found their groove as we enter the second half of conference play. With just five games left in the 2022 season, Eastern sits ranked No. 13 in the NJCAA top 20, and a 6-1 conference record. This past week, the Eagles recorded two impressive conference wins over Colorado Northwestern Community College and then No. 16 Snow College.
On Thursday, Sep. 29, USUE hosted Colorado Northwestern in their second matchup of the season. The Eagles got off to a fast start and never looked back in a 7-1 stomping of the Spartans.
Thomas Kirkham got things started in the eighth minute with his second goal of the season. Joseph Valle scored his eighth goal of the season in the 21st minute to give USU Eastern a 2-0 lead. In the 41st minute, Max Rouffignac scored his second goal of the year to put Eastern up 3-0. Just before the half, USU Eastern scored their fourth goal of the half on an Ethan Martin goal, his first of the season, in the 43rd minute. Eastern went into halftime with a 4-0 lead. The second half saw more of the same from the Eagles as Jonah Garcia scored the fifth goal of the game for USUE, his fourth of the season. Ethan Valle scored his first goal of the season in the 74th minute of the match to give Eastern a 6-0 lead. Spencer Thompson scored Eastern's final goal in the 79th minute, his first of the year, to put Eastern up 7-0.
Colorado Northwestern scored in the 90th minute to rob the Eagles of a shutout, but the goal came much too late. Saturday, Oct. 1, Eastern welcomed the No. 16 Snow College Badgers in a matchup of ranked conference foes.
Aiden McMullin opened the scoring for USU Eastern in the ninth minute on an assist by William Mugisha. McMullin's fifth goal of the season put Eastern up 1-0 on the Badgers. Twenty minutes later, in the 29th minute, Snow responded to Eastern's early goal with a goal of their own to even the score at one apiece.
Both teams battled and kept the score tied until the 71st minute when Colby Lee broke the tie with his fifth goal of the year. Lee's goal proved to be the difference maker as Eastern walked away with a 2-1 win.
By the time this edition has been printed, Eastern will have played their final home game of the season on Oct. 6 against the Truckee Meadows Community College Lizards.