Paige Shumway: the defensive leader of Eastern
Paige Shumway is a true-freshman libero for the Utah State University Eastern women's volleyball team this season.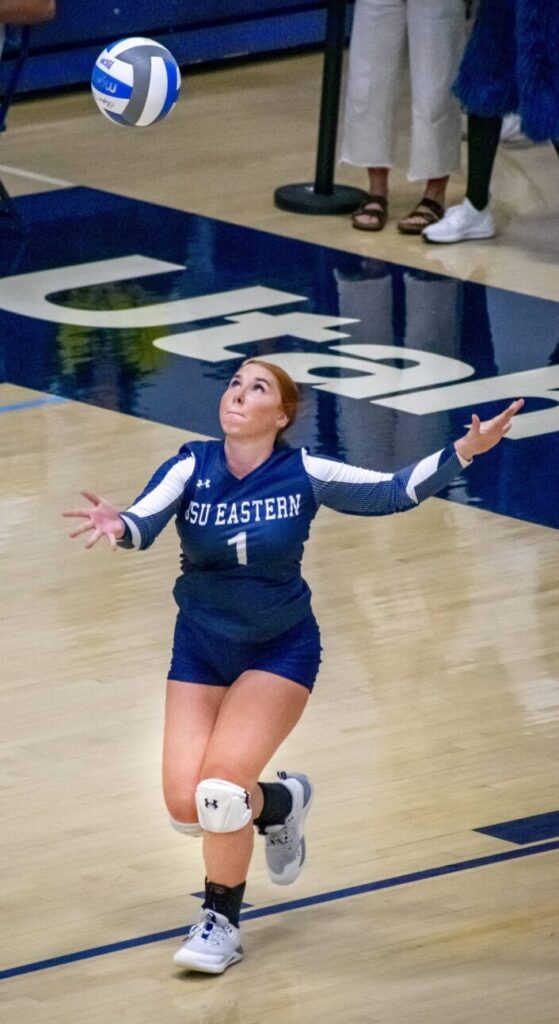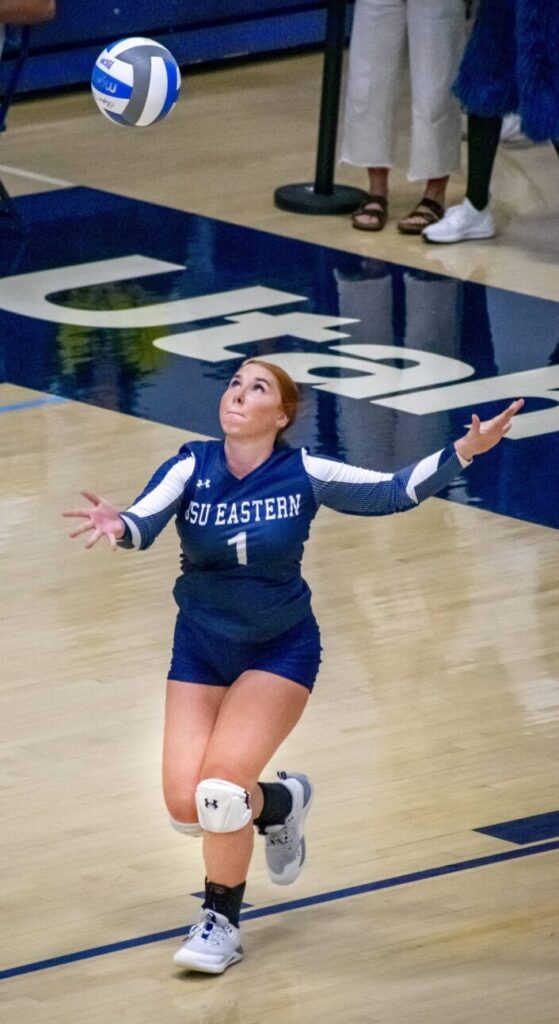 Paige Shumway is a true-freshman libero for the Utah State University Eastern women's volleyball team this season. The now No. 5 Eagles have won 16 straight matches, including a 3-2 victory over the then No.5 Snow Badgers. Shumway has played a crucial part in the Eagles' success, leading the team in digs with 343, 4.34 per set. Her 343 digs place her within the NJCAA Division 1 top 20.
"It helps the whole team and myself to play with her," said freshman outside-hitter Kennedi Knudsen. "I believe in her ability in everything she does and knowing that, I don't have to stress about anything in her position. I just have to worry about what I have to do."
This confident play has led Shumway to earn impressive early-season accolades on a conference and national level. The libero has been named SWAC Defensive Player of the Week three separate times this season. Just three short weeks ago, Paige Shumway was named NJCAA National Defensive Player of the week after posting 99 digs and 14 aces. Shumway became the second Eagle in as many years to receive the award (Kam Wiese-Childs received the honor last year).
After being ranked the No. 5 team in the country, Shumway says that accolades are not the focus of the season. The Eagles have their sights on much bigger things.
"I am honestly just so lucky to have the coaches and teammates around me that push me to be better," said Paige Shumway. "Accolades are nice and all, but of course at the end of the day, the goal is to just get better as a team every day and ultimately be playing in that championship game at the end of the year."
Coaches are high on the level of talent Shumway and her leadership of a young team. The Eastern volleyball team has just three sophomores on a roster of 16 athletes.
"Paige is a very hard worker and it is reflected in what she has accomplished this year," said head coach Danielle Jensen. "That hard work creates a natural leadership role on the court among her teammates. One thing I've noticed is she is an excellent communicator and that creates trust and unity for the team."
Shumway has more games this season to continue to make a difference this volleyball season, however, there is a possibility Shumway may make noise in a different sport. This spring, Shumway will also be playing softball for USU Eastern. Great things are still ahead for the Eastern freshman.