Third place in the world finish for USUE welder: Jordan Packer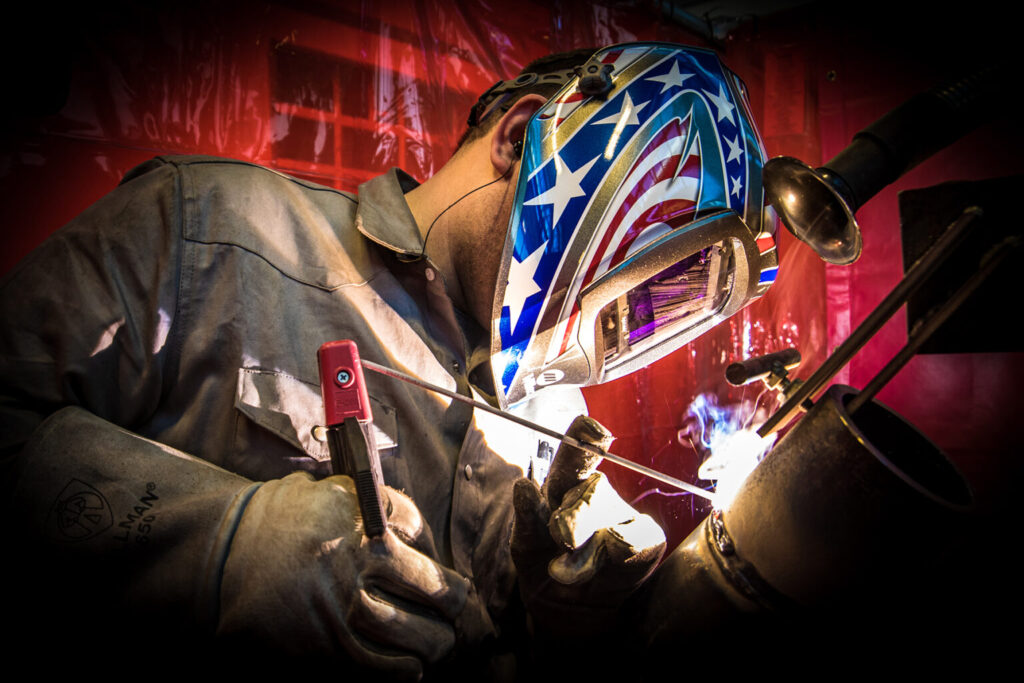 Jordan Packer, a welding student at Utah State University Eastern, took third place at
the WorldSkills Special Edition welding competition held last month in Cleveland, Ohio. In addition to
winning a bronze medal for the United States, Packer also won the "Best of Nation Award" by achieving
the highest score of any US WorldSkills contestant in his respective competition.

Packer, a welding major from Provo who has been a competitive welder since his sophomore year in
high school, faced off against 20 other competitors representing their countries over the 20-hour contest

that took place over four days. Each participating nation is allowed to enter a single contestant.
"I have been training for this competition since August of 2021," Packer said. "Before that I had to win
the state competition and do well at nationals to even be invited to compete in the trials process. The
trials process is invitation only and is what selects the sole competitor to represent the United States at
WorldSkills. It's an 8-month long process to even get to represent the USA."

Packer's bronze medal finish marks the first medal won by a United States welding competitor at
WorldSkills since 2013. He scored 726 of a total 800 points, placing just seven points out of first place –
a difference of less than one percent.

"We could not be more proud of Jordan and his accomplishments," said Greg Dart, senior associate vice
president of USU Eastern. "Jordan represented Utah State University Eastern – and really, the entire
nation – unbelievably well. This is just one shining example of the type of training and instruction that
takes place on this campus every day."

WorldSkills is the technical-skills equivalent of the Olympics. Packer is the second USU Eastern
welding student to represent the United States at WorldSkills. Chandler Vincent, of Roosevelt, Utah,
placed fifth at WorldSkills 2017, held in Abu Dhabi, United Arab Emirates. There has been a total of
only 16 welding contestants to represent the United States at WorldSkills since 1991.
Having seen Packer's progression in the welding program, instructor Austin Welch is extremely proud
of Packer.

"I think any teacher's dream is for 'the student to exceed the master,'" said Welch. "That's very
obviously the case with Jordan. His welding skills are literally world-class, as is his work ethic,
dedication, humility and patriotism.