Womens basketball starts season with 3-2 mark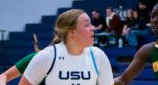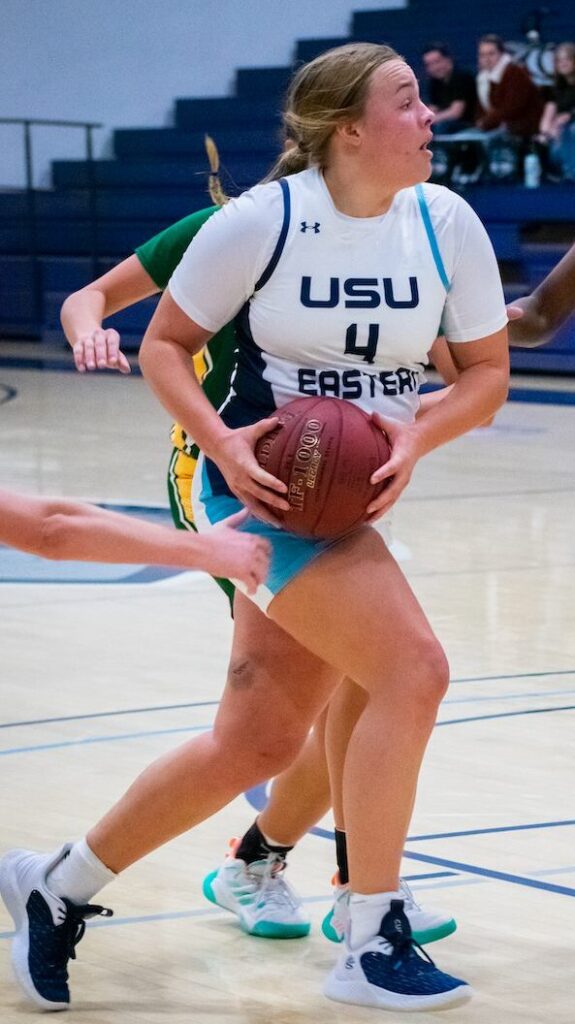 In a few short months, 2022 will draw to and end and 2023 will be welcomed in. As the fall months slowly turn to winter, women's basketball has begun for the Utah State University Eastern Eagles. 
After five games, the Eagles have earned three wins compared to two losses. Yet to play a game at home, Eastern has faced two top-20 teams, on the road, in the young season.
USU Eastern started the season with a heartbreaking 82-76 loss to No. 13 Casper College at the Snow Classic. Annie Stinar and Brooklyn Palmer led the Eagles with 21 points each as Eastern's late comeback fell just short.
The next day, still at Snow College, the Eagles faced Central Wyoming College in a game that USU Eastern dominated. Palmer once again led Eastern with 24 points as the Eagles earned their first win of the season, 100-72.
Eastern to a trip to Arizona the week after to face another three opponents.
First on the list was the No. 8 Mesa Community College Thunderbirds. Mesa and Eastern battled throughout the game, but in the end, Mesa walked away with an eight-point victory, 65-57. Palmer continued her hot start to the season with a team-high 15 points. Brinlee McRae added another 15 to support the effort of Palmer.
Second on the trip was a battle against Scottsdale Community College. Eastern jumped to an early 18-8 lead, after the first quarter, and never looked back. Eastern won, handily, 76-59 to even their season record at 2-2. Stinar scored 16 points to lead the Eagles. Palmer recorded a double-double with 15 points and 10 rebounds while Maci Wall and McRae also finished in double figures.
Eastern closed out the road trip with a 14-point rout of Phoenix College, 62-48. Stinar and Palmer anchored the Eagles again with 13 and 11 points respectively. Palmer recorded another double-double, this time with 11 points and 10 rebounds.
"We love going on this road trip because we know we are constantly going to see good competition," said head coach Chelsey Warburton. "We will be ready to play once conference starts and this trip helps us prepare each year."
USU Eastern's next games will be at home for the first time this season. Friday evening marks the start of the Eagle Classic. Eastern will open on Friday night, Nov. 18, against Laramie County Community College at 5:00 p.m. The next day, Saturday Nov. 19, the Eagles will play Yavapai College at 1:00 p.m.
The Eagles have just four more games before the start of conference play.