Mens basketball's perfect season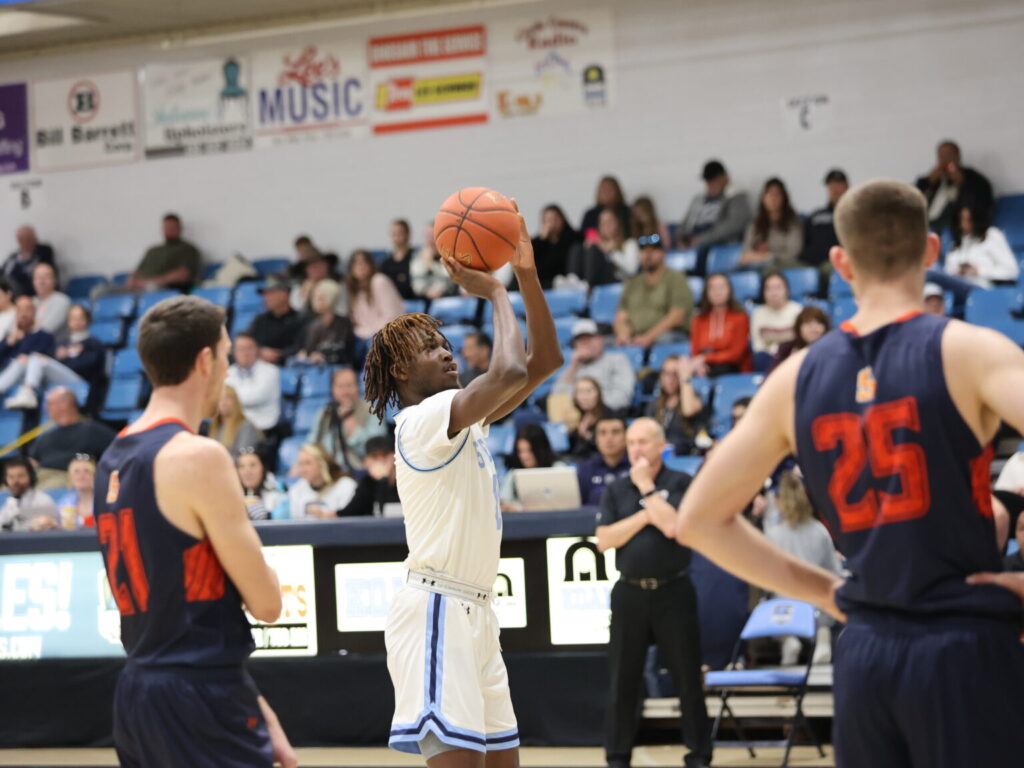 T
here are not many things that can bring a student body and community together better than college basketball. And the men's basketball team at Utah State University Eastern is able to do just that with a 5-0 start, all on the road victories.
With the regular season just around the corner, students and fans alike should be on the edge of their seats for what is to come.
With talent coming in from just about every corner of Utah and all the way to South Sudan, there is no surprise that the team is optimistic for the upcoming season.
The Eagles have 12 of the 19-rostered players listed as incoming freshmen that are ready to make a name for themselves.
And with last year's team ending conference play with a respectable record of 9-9 and Eastern making it to the second round of the Region 18 tournament, the sky's the limit for the upcoming freshman and sophomores on this year's team.
Seeking retribution in the SWAC conference seems to be the attitude of the majority of the team as they finished the previous year on a disappointing note with a loss in the SWAC tournament to Salt Lake Community College.
The team had been in high spirits heading into the preseason and they seem to know or at least feel something special is going to happen this season. "We have a special team this year," said head coach Bill Evans. "We know what we are capable of, and know that we can surprise some people."
Jumping into a phenomenal start to the season seems to prove the feeling that is so apparent around the locker room. Pummeling the other teams both offensively and defensively, the Golden Eagles won their opening season tournament and swept the competition to open their season on an amazing 5 game win streak. Guiding the team this year is Bill Evan.
A seasoned coach who has led every team he's influenced both on and off the court, Evan's has always been held in high esteem for his dedication and determination to help his team academically and was named the NABC All-District Coach of the Year during his tenure as a coach at Idaho State University.
Combine Evan's leadership and experience as a coach with a roster of players who all have raw talent and feel for the game, and you're going get an exciting season full of moments that we won't soon forget. Oh, and most likely a whole lot of wins too.