Dart says it's an exciting time to be at USU Eastern
Dart has some personal goals for this semester at Eastern, emphasizing that as an institution, Utah State Eastern is committed to understanding the needs of the student body in more depth.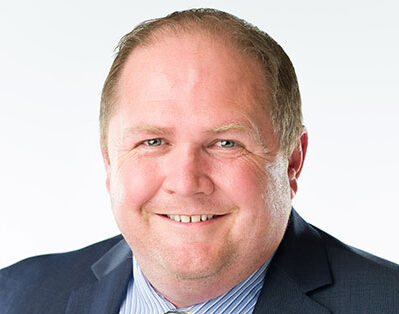 Utah State University Eastern Senior Associate Vice President / Chief Campus Administrator Greg Dart would like to welcome back all the university students to this 2023 Spring Semester. Going into this new year, there are many positive things coming to USU Eastern. When asked about some of the things going on at Eastern right now, President Dart stated that, "It's an exciting time to be here."
One of the largest differences he noted was that this past Fall 2022 semester was the first, since the COVID-19 Pandemic, that the university was primarily back to a face-to-face experience for all students, including new freshmen. This has enabled students, if they so choose, to be able to build a full in person schedule and return to some of the pre-pandemic experiences college students expected to have.
This fall there were 1,000 more freshman enrollments than last year, but in order to get numbers back to the pre-pandemic state, he supposes that the university is around a year or two behind in enrollment increases. In order to suffice those numbers, there is a new enhanced recruiting staff on this campus, which includes three full time professionals who have made positive changes in our scholarship program in order to be competitive with surrounding institutions.
On the technical education spectrum of things, the University is making some significant changes. Just over this holiday break, down in the Creekview Plaza Shopping Center (located by Lin's), an added location of campus opened. Some programs such as additive manufacturing, engineering drafting and design, and other programs have been relocated to allow more space on campus. Additionally, the University is currently working on a number of facilities projects that will potentially have an impact on this campus going forward. For example, our baseball team currently plays at a Price City facility which the university is in the process of acquiring in order to make field improvements for our athletes. It is anticipated that by the end of this semester the university will own the field. There is currently a project going on with the softball team about a creation of a field here on campus that would allow them to play here.
Dart has some personal goals for this semester at Eastern, emphasizing that as an institution, Utah State Eastern is committed to understanding the needs of the student body in more depth. Administration and staff are trying to better understand the desires and preferences students have when it comes to class type, whether that's face-to-face, online, or hybrid so that students can build a schedule that fits their lifestyle. Another improvement that is currently taking place is the recouping of student life here on campus. Dart hopes to see much more student life and is working with student leaders in order to make this happen. That includes not only adding more activities, but understanding how students have changed through the pandemic so that the University is able to alter their contributions to fit the needs and desires of students today. In addition to these goals, academically, Utah State University as a whole is going through a process that includes some strategic planning in order to figure out the direction the University is going. The same question is being asked on the Price campus- What does the future of this campus look like? Just this year, there was a four-year degree in biology that was offered at this statewide campus which is part of answering that question and figuring out what areas the university can improve on academically.
Dart would like to tell all students that at Utah State University Eastern that you are being offered a really unique opportunity. Students here get these experiences because the size of campus is small, but it is embedded in a major university. It is the best of both worlds in Price because you get all the opportunity of a major university, but the support of a wonderful small community to help you achieve whatever you want. Take the time and choose to be involved in what is offered at Eastern and recognize there are very few places that this amazing experience can be offered in the way it is here.