USU offers supplemental instruction to statewide campuses
Supplemental Instruction is a service that students have already paid for through their tuition and fees.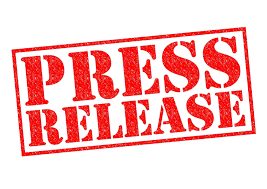 Utah State University has now made supplemental instruction available to students throughout all its Statewide Campuses. Supplemental instruction (SI) is a peer academic support program offered to students that are registered for breadth education courses.
"Students who attend SI develop lifelong learning skills that help them succeed far beyond the classroom," said Kenyon Gale, student coordinator for SI. "Students will receive peer support from a fellow student who has already taken the class and excelled academically. SI leaders remember clearly what it was like to take the class and are able to communicate in a relatable way. Research shows that the more sessions a student attends, the greater their grade increase."
Supplemental Instruction is a service that students have already paid for through their tuition and fees. Through regularly attending SI sessions and using SI as a resource, students have been able to build confidence in their abilities in studying, conversing, socializing and preparing for assignments and exams in ways that let them feel less insecure and uneasy about college courses.
"Supplemental Instruction has a proven track record to help improve students' academic performance," said Kevin Hurst, director of students at USU Eastern. "We are excited to bring this program to USU Eastern so our students can take advantage of this wonderful resource. The adage 'If you give a person a fish, you feed them for a day. If you teach them how to fish, you feed them for a lifetime' applies to Supplemental Instruction and other great programs we offer students."
Leaders at USU Statewide Campuses are excited to see this program open up to students across all of USU's campuses. They look forward to seeing the success students will have as they take advantage of this resource.
"Supplemental Instruction is a proven method to support students who are in a challenging class," said Kristian Olsen, associate vice president for USU Blanding. "Students who engage in SI are more likely to do well, retain the information they are being taught, and pass their class. As knowledge builds upon knowledge, SI assists students in not only passing a class, but truly understanding and learning the information. This will help them as they progress through college and onto their chosen career."
According to Heidi Kesler, executive director of USU's Office of Academic Belonging & Learning Excellence, students who are SI leaders have been instructed to conduct at least one session every week over Zoom. Students enrolled in any section of that course are invited to attend, with notifications of those sessions going out through Canvas. Kesler is hopeful that SI will continue to grow and SI leaders will eventually include students who attend Statewide Campuses.
"Eventually, I can imagine that we will have statewide students applying to be SI Leaders and they would support all students from whichever campus they are on," Kesler said.
Administrators are looking forward to how students use the program and the success it will help them achieve. The key is to attend, which is the first step.
"For SI to be truly successful, students need to take advantage of the resources," Olsen said. "Just as a car's windshield wipers are no good in a rainstorm if the driver doesn't use them, the same goes for SI. SI is a powerful service to assist students in getting more out of their classes. Students who choose to utilize SI will see grades improve and their understanding of the course material increase. The key is that students will need to choose to utilize SI."
For more information on USU's Supplemental Instruction program, visit www.usu.edu/supplemental-instruction.