Sami Zayn beating Roman Reigns
This is infuriating. Everyone worked to build all this storytelling, and built to a match where Zayn would get payback on all of his mistreatment from the bloodline. Unfortunately, it just didn't pay off.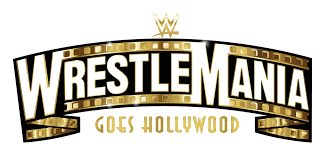 Sami Zayn has gone through a bunch of different phases throughout his WWE career, however his best arguably run was as the Honorary Uce. He joined Roman Reigns and The Bloodline on May 27, 2022. After nine months of Zayn changing The Bloodline, it was time. Zayn, Kevin Owens, and the Tribal Chief Roman Reigns faced off at the 2023 royal rumble. After Roman's victory, The Bloodline launched a brutal attack on Owens, and when it was Zayn's turn, he hit the tribal Chief in the back with a steel chair after Reigns shoved Zayn around the ring. Leading to the bloodline attacking Zayn.
The Friday following the Royal Rumble, Reigns came to the ring ridiculing Sami. In response, Zayn attacked him from behind. After Zayn hit Reigns with a spear, Zayn grabbed the mic and challenged Reign for the undisputed universal championship that Reign had been holding for over 900 days. After that, Zayn turned into a superkick from Jimmy Uso. After a vicious attack Reign, stepped in and accepted Zayn's challenge, stating that at the Elimination Chamber, Roman would be at Zayn in front of all of his family and friends.
The Monday before the Elimination Chamber, Zayn appeared on Monday Night Raw where he and Cody Rhodes–who won a match against Reign at WrestleMania–shared a very touching conversation in which Rhodes told Zayn he could win. He also said he wanted Zayn to be the one he fought against at WrestleMania for the Undisputed Universal Championship.
That brings us to Montreal Quebec, Canada. Home of Zayn, and where the Elimination Chamber would be taking place. On Friday Night Smackdown, Zayn came out and told Roman it wouldn't just be Reign vs Zayn. Instead, it would be Reign vs the entire city of Montreal. Now all of this time we have seen a bond wax and wane between Reign and Zayn, and all this big build-up for this match. The announcement left many fans disappointed.
At the Elimination Chamber, it seemed as though it would happen. Zayn was going to take down the Head Of The Table Reigns, and he almost did. Zayn performed his finishing move and pinned Reigns for over 5 seconds, unfortunately, the referee was knocked out. This led to Uso beating Zayn and then putting Reigns' arm over him as a new referee was coming to the ring. It didn't finish Zayn, but it led to him losing.
This is infuriating. Everyone worked to build all this storytelling, and built to a match where Zayn would get payback on all of his mistreatment from the bloodline. Unfortunately, it just didn't pay off. More has happened since then and the story isn't over. However, I will always look back on that match as a waste of a story. Why do all that buildup if it isn't even going to pay off? It just doesn't make any sense to me as a long-time wrestling fan.
Now a lot of the controversy comes from Cody Rhodes, who is set to fight Reigns at WrestleMania. I get why people are so dead set on Rhodes being the one to take down the longest reigning champions in WWE ever. However he was number 30 in the Royal Rumble, meaning he didn't have to work that hard to win his spot. On the other hand, Sami had worked hard and none of it paid off. It's obvious that Sami is going to have something to do with the match between Rhodes and Reigns. Whether it ends the title Reign of Roman, or costs Rhode's his chance, I can't imagine Zayn will stay out of it.
I really want Zayn to be the one to take Roman off of the table. So I hate to say it, but I don't want Cody Rhodes to win at WrestleMania. Rhodes is a good wrestler, and he deserves a WrestleMania moment, but it shouldn't take away from this amazing narrative with Zayn. If Rhodes wins, Sami won't be able to show off that he defeated the legendary Roman Reigns. Sami Zayn has been put through so much at the hands of The Bloodline and Reigns, while Rhodes hasn't really interacted with them since his return. He doesn't have a stake in the fight. Why should he be the one to take Reigns down?