Statements from Student Government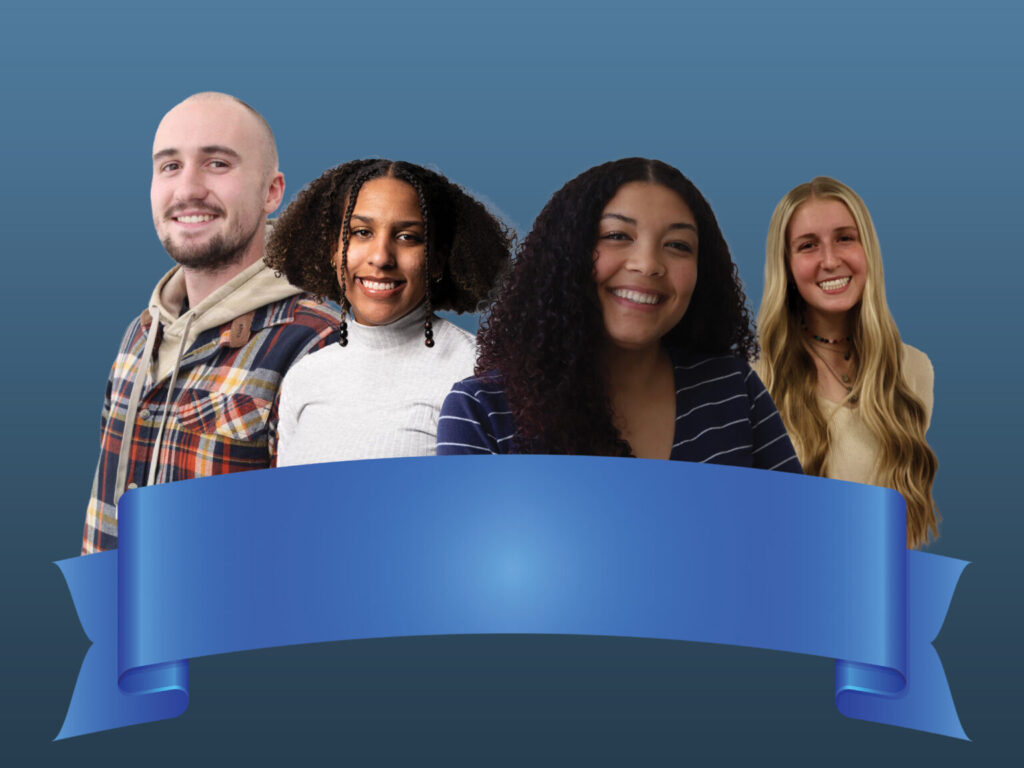 Statement from Myra Beecher
Vice President Beecher is building her campaign around YOU, and all the students attending USUE.
"I love USU Eastern, and I want nothing but success for our students here."
Some of Beecher's primary goals include being transparent with students, and highlighting and providing students with self-help tools. Beecher also wants to work more with The Eagle Newspaper and podcast, and wants to shine a spotlight on diversity, all the while working to connect students all around campus.
"I want student to know that they are capable of achieving their goals and dreams. Let's make this year yours!"
Overall, Beecher wants to promote activities and opportunities that allow students to be successful. The entire premise of her campaign is working with students all over campus, regardless of where they come from, or their background.
Statement about xd Haylee Pescott
As Director of Diversity, Haylee Prescott wants to create an environment where all students feel included and understood.
Haylee is a Price local, despite spending her first year of school up at the Logan campus. Having grown up in the area, and being the daughter of a Caribbean immigrant, Prescott is in a unique position in our community. She understands the needs of the school and our town, and is working
Cam West, Diversity and Inclusion coordinator, looks forward to working with Prescott.
"We [Prescott and West] are really excited to work with the students. We recieve a lot of feedback from the students, and always welcome it. We hope to integrate their ideas into our events."
Statement from Sailor Jensen
"[As director of events] I'm eager to make old traditions even better, and bring students closer together through new events. My main goal is to ensure everyone feels safe and welcome a events. I want to create an environment where students can come and be themselves without worrying about the hard things they face in their everyday lives."
One of Jensen's primary goals Is to bring everyone closer together on campus. She wants everyone to feel safe and included at events,
To the next student body: "I am so thrilled and excited to meet you all. I want everyone to know that the best way to acclimate to a new school year is to get involved; come to events! This will ensure you're meeting people and give you a sense of belonging. We're a big family on campus, and I'm ready to welcome and help you have fun!
Something Jensen wants students to note is that "We love having fun on campus. Events everyone should look forward to are the foam dance, casino night, and mug paint night. At many of our events, we give away prizes!"
Off the top of her head, Jensen named Nintendo Switches, paddleboards, and Beats.
Statement from B Shaun Bryner
"At the debate earlier I mentioned communication, and trying to bring more news to students. I want to be more of an 'ears for the students.' I think giving more opportunity for student's voices to be heard is a big goal.
"I'm excited to work with all the students, and bring a lot of different areas of this campus together. We belong to a pretty cliquey school, and I'm excited to bring a lot of those different cliques and areas together. Bringing a bunch of these different entities together is something I'm excited to do."
Something else Bryner is working towards is opening facilities and buildings on the weekends without increasing student fees His main example was the BDAC. ." Currently, the BDAC is open at 4:30 in the morning. No one is there at that time. If it opened a half hour later, and closed a half hour later, we could easily transfer those hours Saturday and have the BDAC open on weekends."
To the incoming student body: "Like I've been saying, we're going to 'Shine with Shaun.' We're going to make 2023-2024 a good year. Someone asked if it was because I was bald and my head was shiny, so we're going to shine brighter than my head next year..
Bryner is ultimately excited to get to know everyone and bring our campus together.