Gina Gagon elected as vice chair of USU Board of Trustees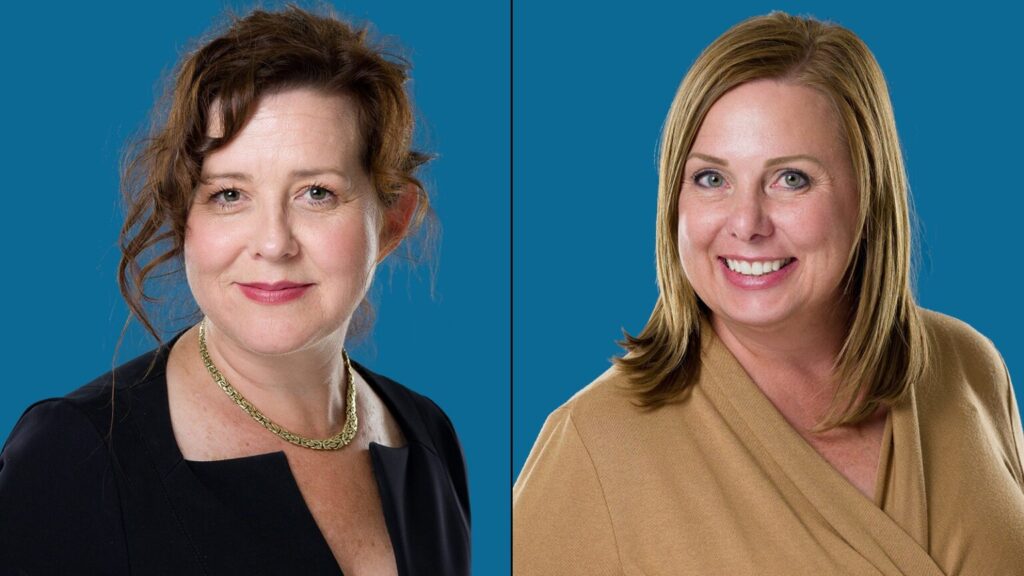 The Utah State University Board of Trustees elected a new chair and vice chair at their regular meeting on Wednesday, May 3. Jacey Skinner was elected to serve as chair and Gina Gagon as vice chair, effective July 1, 2023.
"As a proud Aggie, working with President Cockett and the Board of Trustees has been an incredible honor," said Skinner. "USU is an institution that means so much to me and to our state and I am humbled and thrilled to have the opportunity to serve as chair. I look forward to working together with my fellow trustees and USU administration and faculty to ensure USU and its students continue to be an incredible force for good in every corner of our state."Jacey
Skinner is an attorney with Ballard Spahr LLP in its Salt Lake City office. She has held a variety of senior leadership roles in Utah state government and Utah business organizations, including serving as general counsel to former Utah Gov. Gary Herbert and as the director of the Utah Sentencing Commission. She was appointed to the USU Board of Trustees in July 2019.
Gina Gagon started her career in business assurance with PricewaterhouseCoopers (PwC) and later ran Gagon Family Medicine + Urgent Care with her husband for 23 years. She has served as the founding chair for the Boys & Girls Club of Carbon County Board of Directors, treasurer of Price Chapel Governing Board, chair of the Carbon County Strategic Planning Committee, and chair of the local Community Economic Council. She was appointed to the USU Board of Trustees in March 2019.
Officers are elected from the Board of Trustees during odd-numbered years to serve for two years. For the last few years, Kent K. Alder has chaired the board, and John Y. Ferry has served as vice chair.
The USU Board of Trustees is the governing board for Utah State. Its functions and responsibilities are derived from Utah statutes and those delegated to it by the Utah Board of Higher Education. Membership of the board consists of nine individuals appointed by the governor of the state to four-year terms, and two ex-officio members who are the president of the USU Alumni Association and the president of the student body of the university.
CONTACT
Amanda DeRito
Associate VP of Strategic Communications
University Marketing and Communications
435-797-2759
[email protected]
---