Galley East features artist Bevzjuk's paintings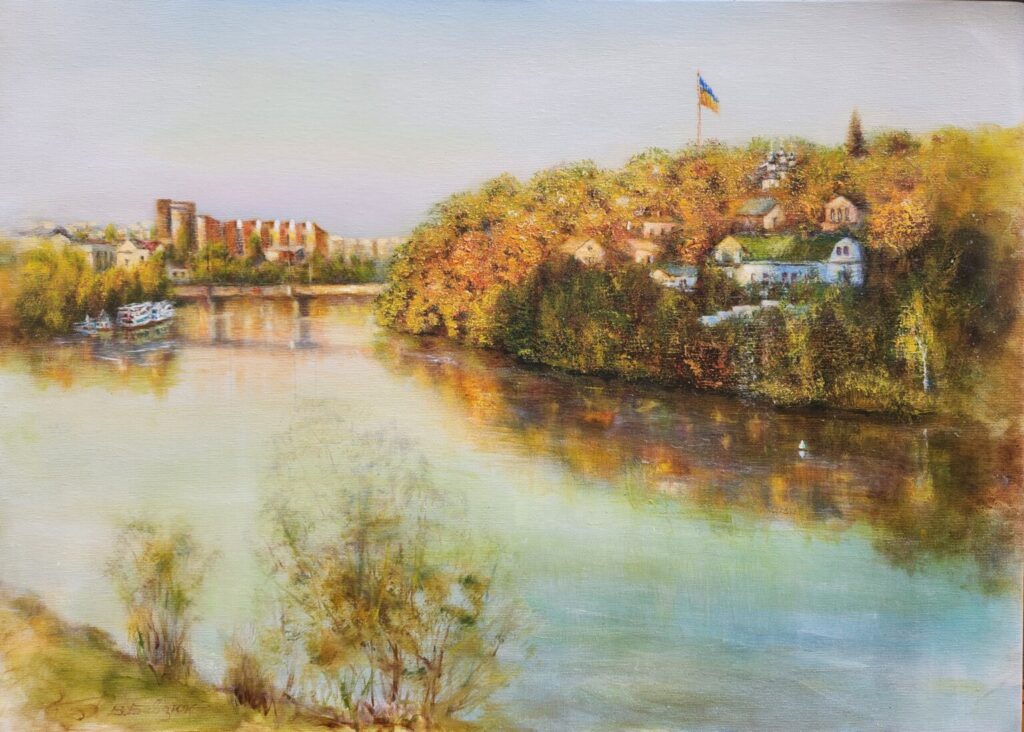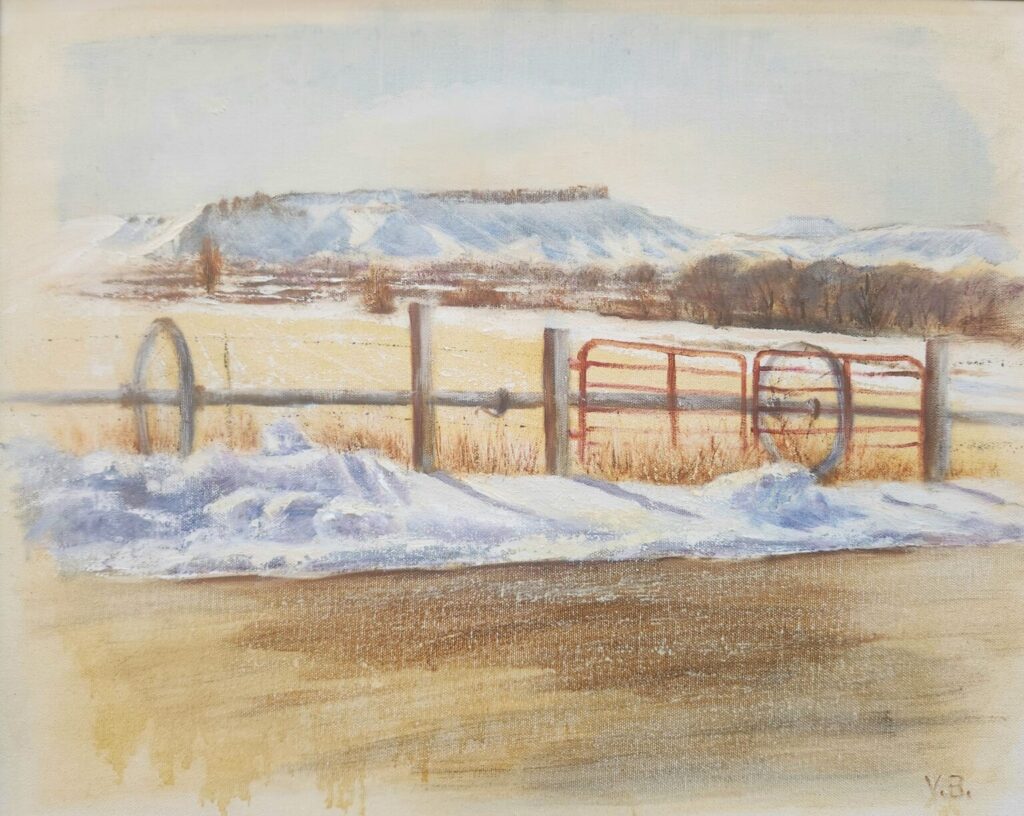 An exhibition of paintings by Ukrainian artist Volodymyr Bevziuk, entitled Let It Be, will be on view at Gallery East from October 9 through November 3 on the campus of Utah State University Eastern.
In February 2022, when Russian troops invaded the eastern provinces of Ukraine, Bevziuk had no idea he'd end up exiled with his family in Ferron, Utah. But that's exactly what happened to this native of Tashkent, the capital city of Uzbekistan. An old friend and longtime Ferron resident, Ben Wolford and his wife Sarah, gave Bevziuk's family refuge from the war-torn country, and a chance to find a new life away from the turbulence more than 5,700 miles away.
Born in 1969 to Ukrainian parents who were then working in Uzbekistan, the boy began exhibiting skills in drawing at age three and continued to excel in art as he progressed in elementary school after the family returned to Ukraine. Bevziuk's parents and teachers soon noticed his abilities, giving him additional assignments to participate in drawing competitions.
Later, in middle school, he continued making mural art and attending extracurricular drawing classes in art school. During high school, he studied artistic design. He continued in art and design for two years in technical school and finished with high grades.
Later, Bevziuk served in the two-year mandatory Soviet army. After he married in his mid-twenties, Volodymyr started a family, and built a career in construction, finishing apartments and houses. It wasn't until about age 40 that he decided to go back to developing his drawing skills. 
He started attending master classes, learning through videos on the internet, reading, and putting his training to practice in his paintings. A few of his paintings were selected to be displayed in local exhibitions next to other artists.
After arriving in Utah more than a year ago, Bevziuk began painting the farmhouses, bookcliffs, mountains, and fields dotted with horses in Emery County, his new (though temporary) home. His paintings indeed show a love of working from nature and painting landscapes. He continues to seek his unique style and develop his skills.
This is Bevziuk's first-ever solo exhibition. It was organized thanks to longtime friends Benjamin and Sarah Wolford, and their newly-made neighbors in Ferron. Bevziuk continues to paint from his home in West Jordan where he resides with his family.
The exhibit, Let It Be, will be on view through November 3. Volodymyr Bevziuk will be at Gallery East for a closing reception and gallery talk on Friday, November 3, from 6-8 p.m. Students, faculty, staff and the public are invited. The gallery is located in the Central Instruction Building.
The gallery is free and open to the public during the academic year.
Gallery East's Fall 2023 hours are Monday through Friday 9:00 a.m. – 5:00 p.m.
Closed weekends, and holidays.
For questions, contact Noel Carmack at 435-613-5241 or by email at [email protected].