EU Wind Symphony prepares for upcoming concert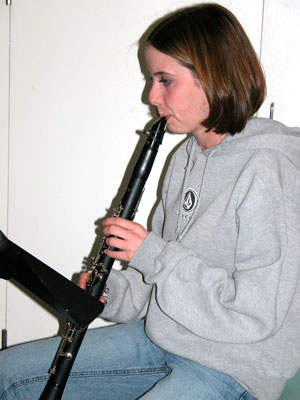 The Eastern Utah Wind Symphony, a college-community ensemble at CEU, will present the first concert of its 2003-04 season on Thursday, Sept. 25, at 7:30 p.m. in the Price Civic Auditorium.
The performance, titled "Old Wine in New Bottles," features music by the celebrated British composer, Gordon Jacob (1895-1984). Jacob had a strong interest in wind instruments, for which he composed a large body of music. These works demonstrate his knowledge of instrumental technique.
The Wind Symphony's performance will open with a popular chamber work from the wind repertoire, Old Wine in New Bottles. In this composition, four old English tunes are presented in contemporary fashion. Also included on the all-Jacob program will be The Earle of Oxford's Marche, An Original Suite, and The Bells.
The EU Wind Symphony is comprised of student and community musicians from CEU and Carbon and Emery counties. The group is conducted by Dr. Gregory Benson, CEU music professor. Performances scheduled for 2003-04 include "The Four Seasons" on Nov. 15 "All That Jazz" on Feb. 15, from the Past" on April 22. The Sept. 5 concert is sponsored by Price Culture Connection. Admission is free.